This is what I've been up to during the first month of 2021, finishing my Burda Style Advanced Teacher Certification. A course dedicated to blouses and twists. The patterns that goes with this course has a lot of details and I really like that. Details makes sewing fun.
For my first project, the poets shirt I made a small bust alteration and straightened the shoulder area, otherwise its sewn as it is. I think the waist seam in the back is unnecessary and just adds stiffness, otherwise the shirt has a great fit and looks really flattering. It's made from old bed linnen, so a recycling project. The monogram I saved for the yoke.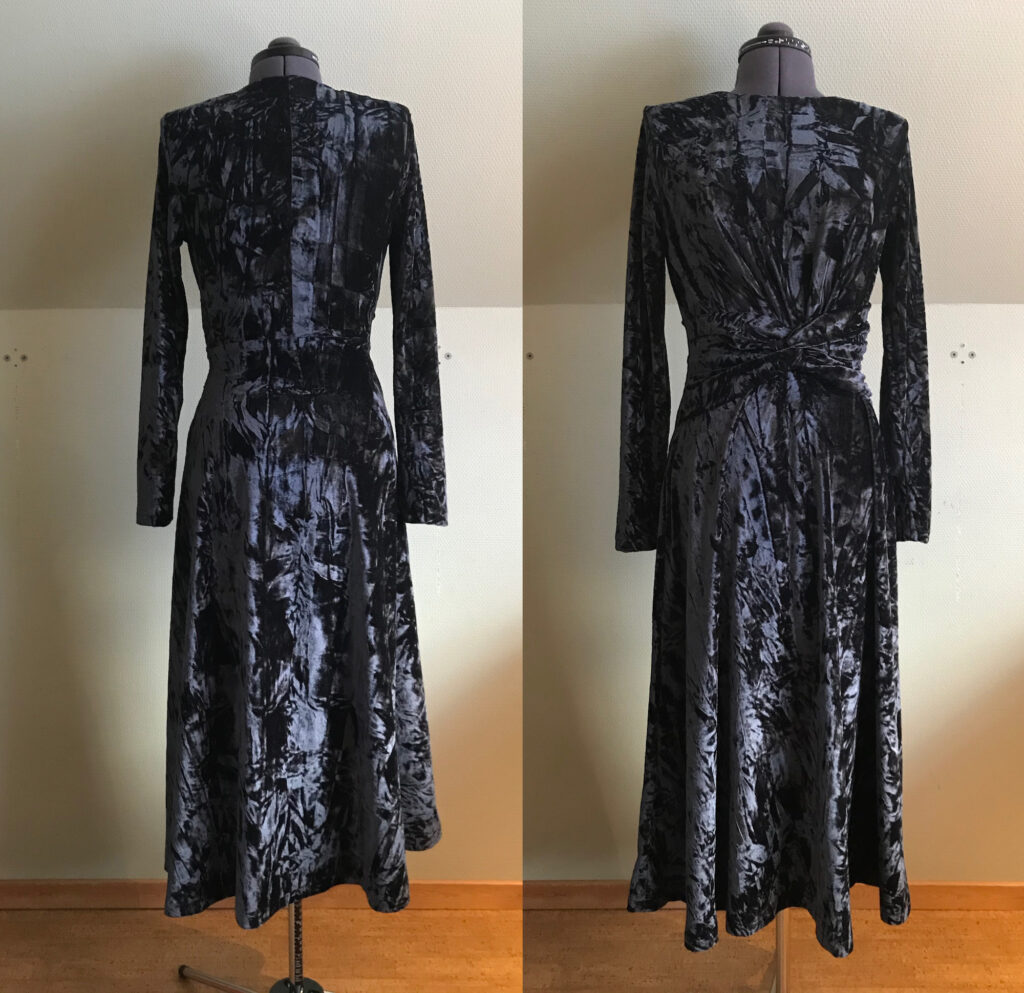 Next up was the dress with waist twist, made in crushed knitted velvet. The dress is a really nice project for a more advanced knit wear. I'm to square to really look my best in this dress but its still a great piece. I now have done the complete Burda Style teachers certification, both courses. Hurray!