I printed pictures of all the Showstudio Design Downloads and let my husband choose the designs he liked best. One of them was the infamously difficult Alexander McQueen Jacket. So that one became the next make. I already had this pattern in my computer and dreaded a bit printing it out.
Designer: Alexander Mcqueen
Type: Jacket
Lee Alexander McQueen was a British fashion designer known for theatrical, provocative fashion shows and his masterful tailoring. He started the journey at Savile Row as a tailors apprentice, studied fashion design at Central Saint Martin and later worked as head designer for Givenchy. The Alexander Mqueen brand was started in 1992 and the designer himself was awarded for his work several times. He died by suicide in 2010.
This jacket is from the 2003 fall "Scanners" collection and is a complex tailored jacket with elements from both Victorian womenswear and Japanese kimonos. There is a fantastic, in-depth introduction to this pattern at Pattern Vault, a source of information on designer patterns I highly recommend.
Pattern Info: Drawn. Has a 1 cm seam allowence and a lot of markings. Size 40.
Fabric: About 2,5 m polyester suiting and a bit less acetate lining.
Notions: Chiffong bias binding, scraps of satin + thread and more thread.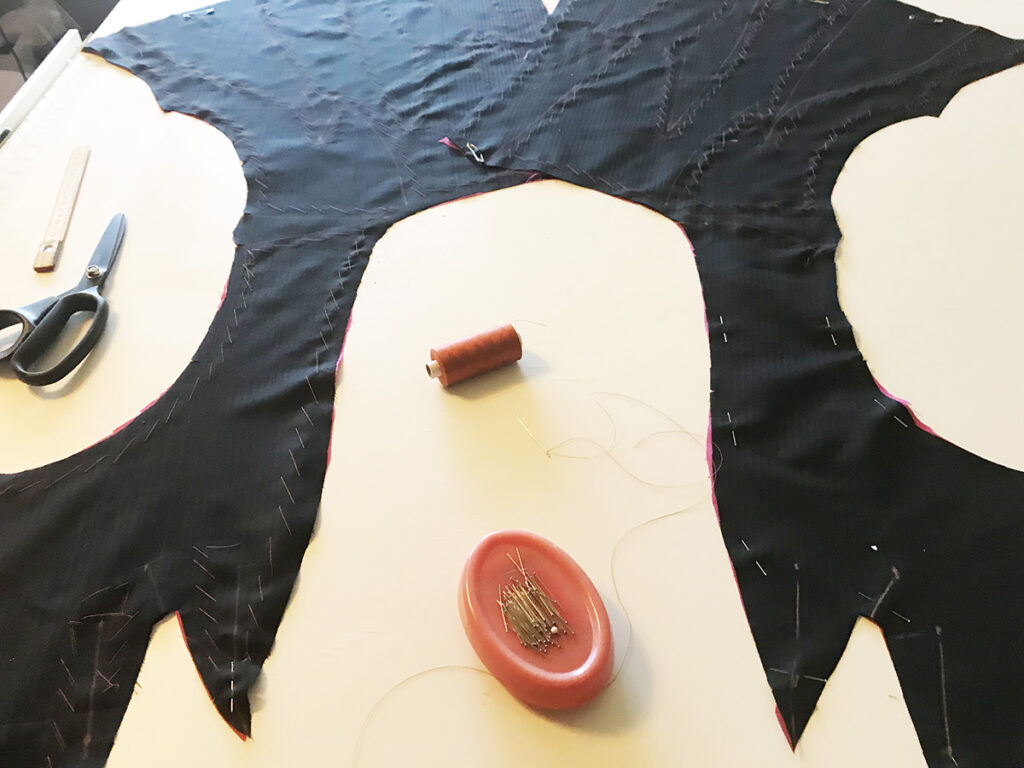 Theres one difficulty with this pattern, the back pleats and darts. When you managed that problem the rest is pretty easy. The first dart made me think of late 19th century cutting, then I quickly got lost. After failing the first time with getting the folds in the right position I started over. The second attempt I traced everything exactly and then thread marked every line and marking making it visible from both sides. it magically worked and I was able to press all folds flat. I secured them on the backside at a few points and then moved on. One try at getting all folds in place took a weekend and just following the instruction won't cut it, you have to think too. It probably was more difficult since I decided to line the jacket but as it turned out so nice, it was worth it.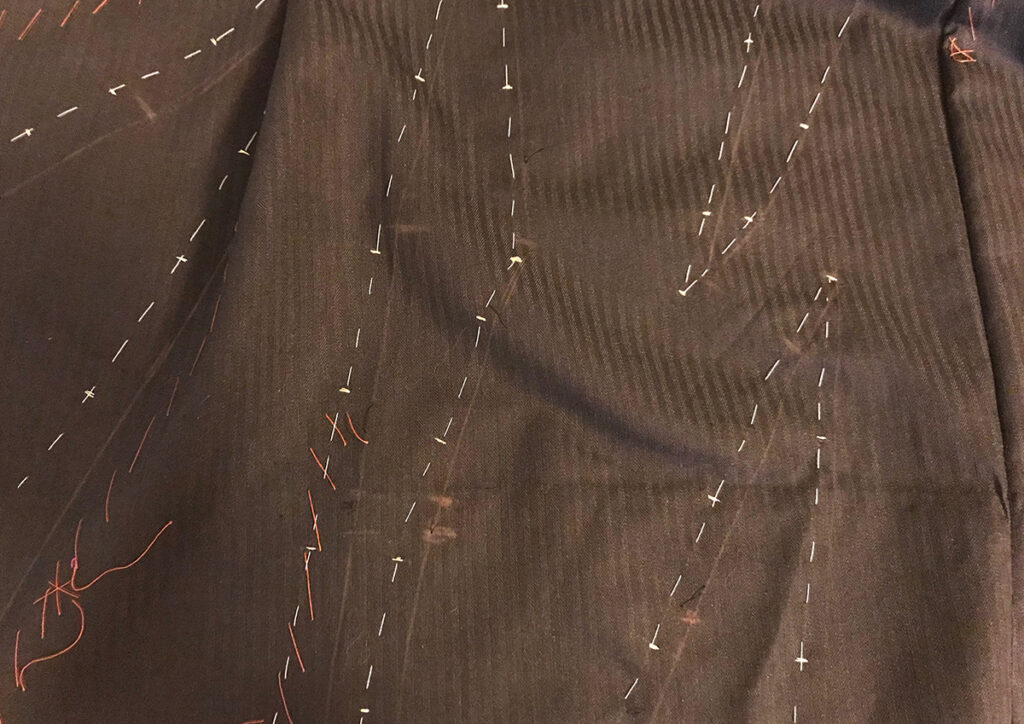 Then the fitting. My shoulders are straight so I adjusted for that and added a stretch satin panel in the side since the jacket was really tight.
The setting of the sleeves comes with a simple instruction and I chose to cover the seam and opening with bias binding as one big loop. The rest of the sewing is pretty basic.
Conclusion: Im glad I lined it but should have chosen a fabric that pressed more easily. This polyester creases like crazy when one steams it, total nightmare getting loads of pleats in place. Next time, I'll chose a high quality suiting or brocade and quality lining. Stripes looks fantastic with this. Yes, there will be next time. I want one that's perfect.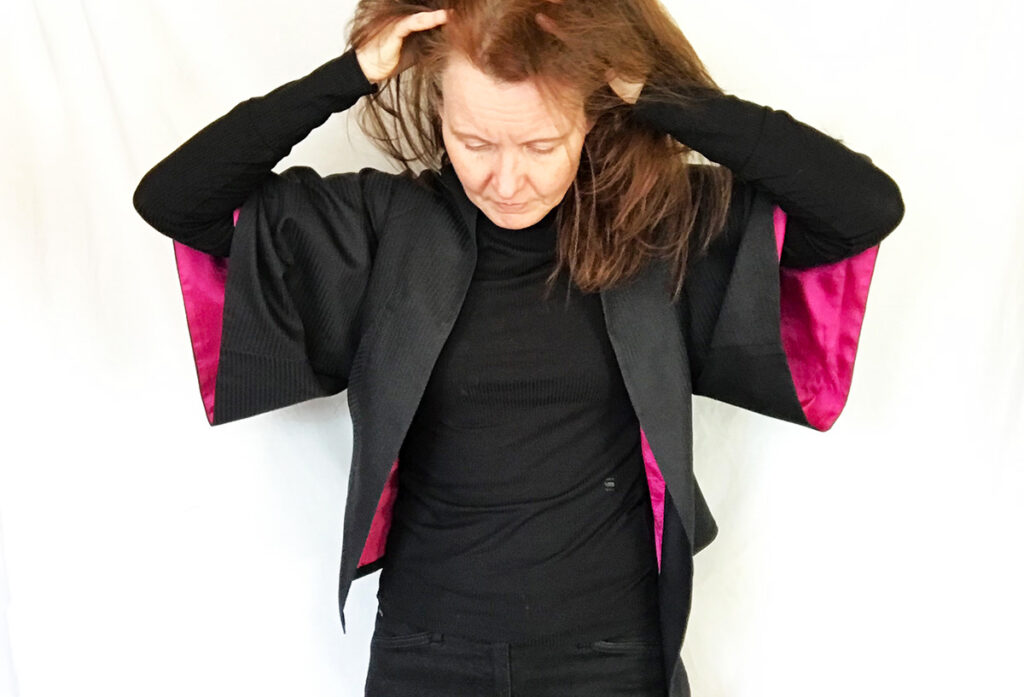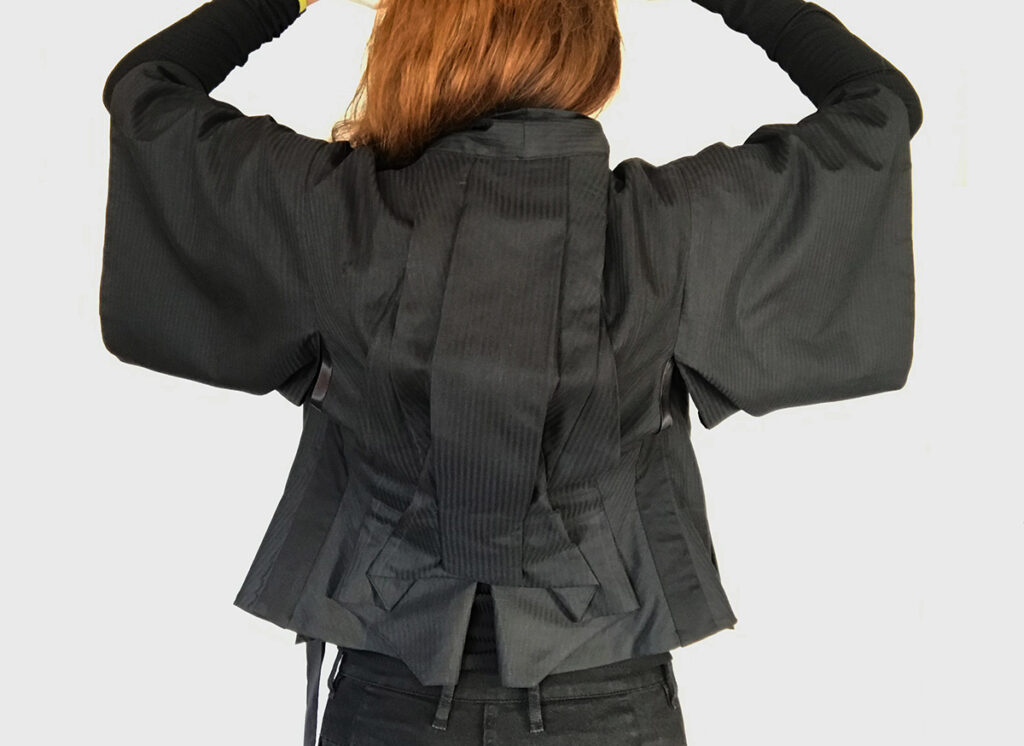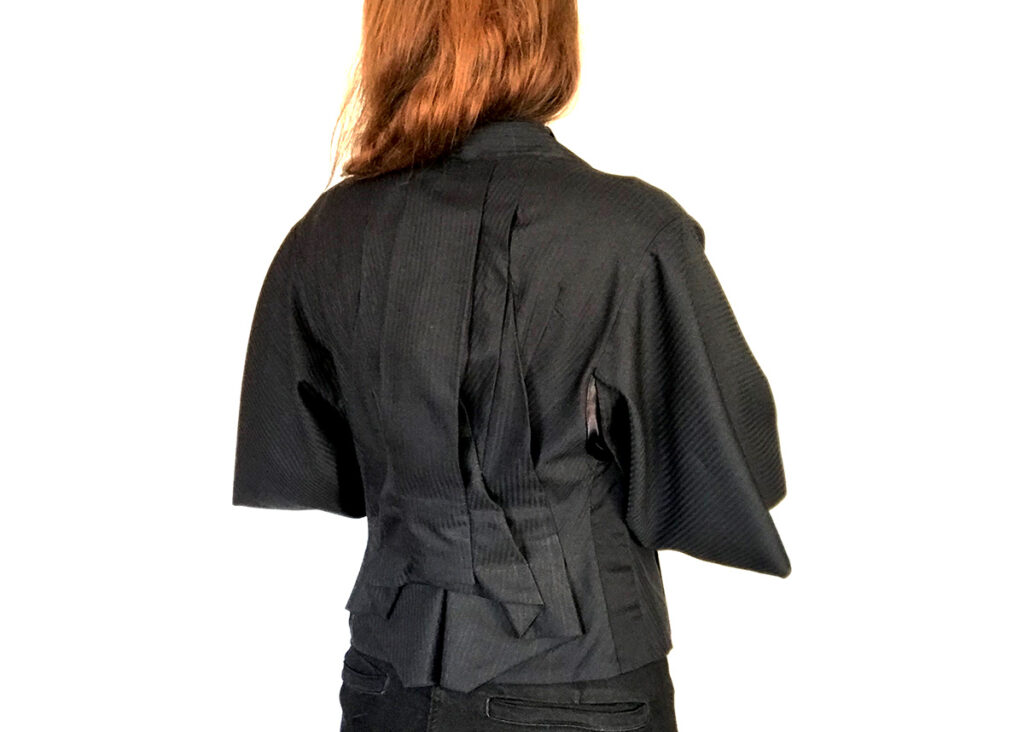 There are two time consuming parts in this, the pleating and the finishing. I would suggest to finish by hand and cover all inside seams with chiffong bias binding or similar to get a nice clean look.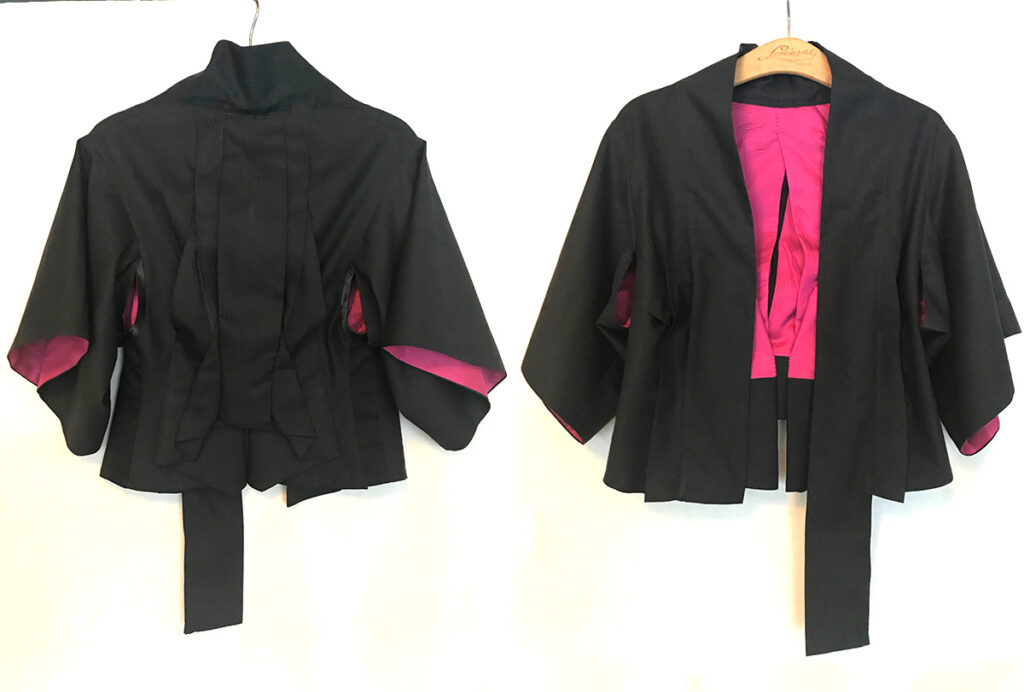 Pros: This jacket has great movability built into it and looks amazing! It's the ultimate couture comfort garment. This will sound odd but it also has sort of its own presence… has to be experienced.
Cons: If you don't like a challenge or is a beginner, this isn't suitable. It doesn't matter how enthusiastic you are, can't compete an ordinary jacket, don't try.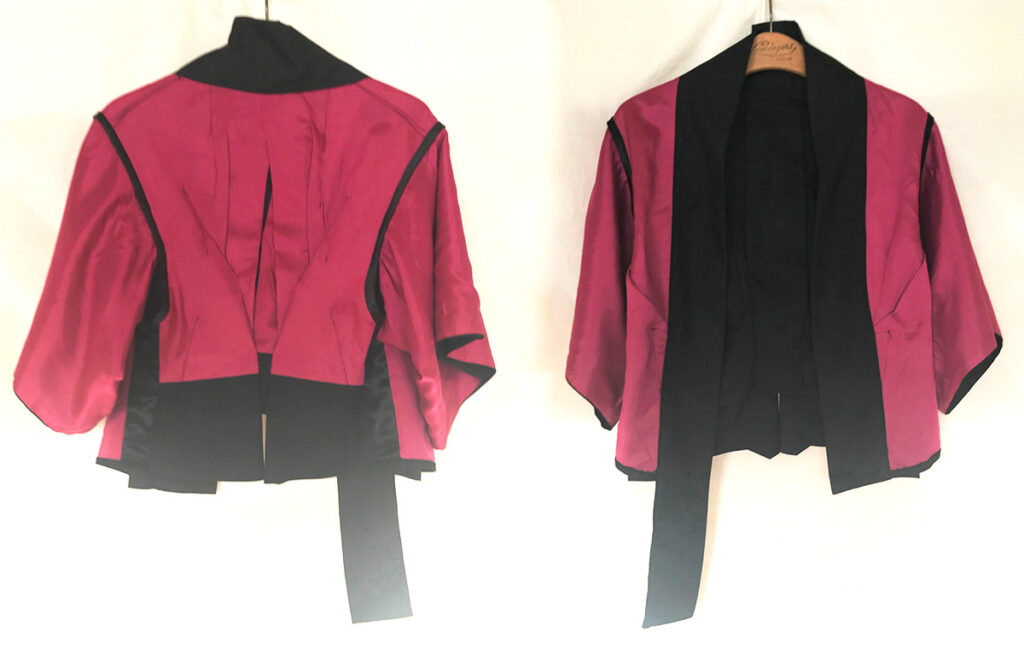 Thanks for reading!