Well, last sewing of the year and second Showstudio Design Download make. The perfect accessory to my Christmas party dress.
The British designer Gareth Pughs designs are as much artwork as clothes. He is mostly known for his use of inflatable parts to create volume and use of odd materials like electrical charged plastic, latex, pvc, foam footballs, balloons, synthetic and human hair. This design was first featured in his 2003 Central Saint Martin graduate collection.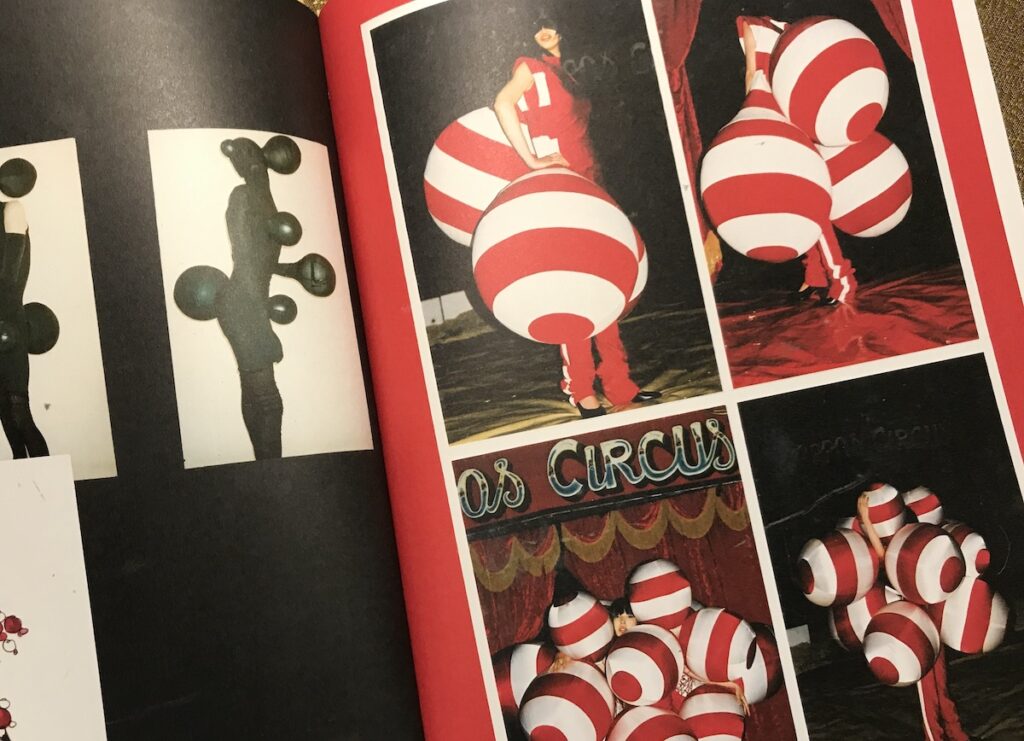 Pattern info: Photocopy, has marked seam allowance and comes with instruction + fabric recommendation.
Fabric: Scrap pieces of polyester satins.
Notions: Zipper, thread and a large 50 cm balloon.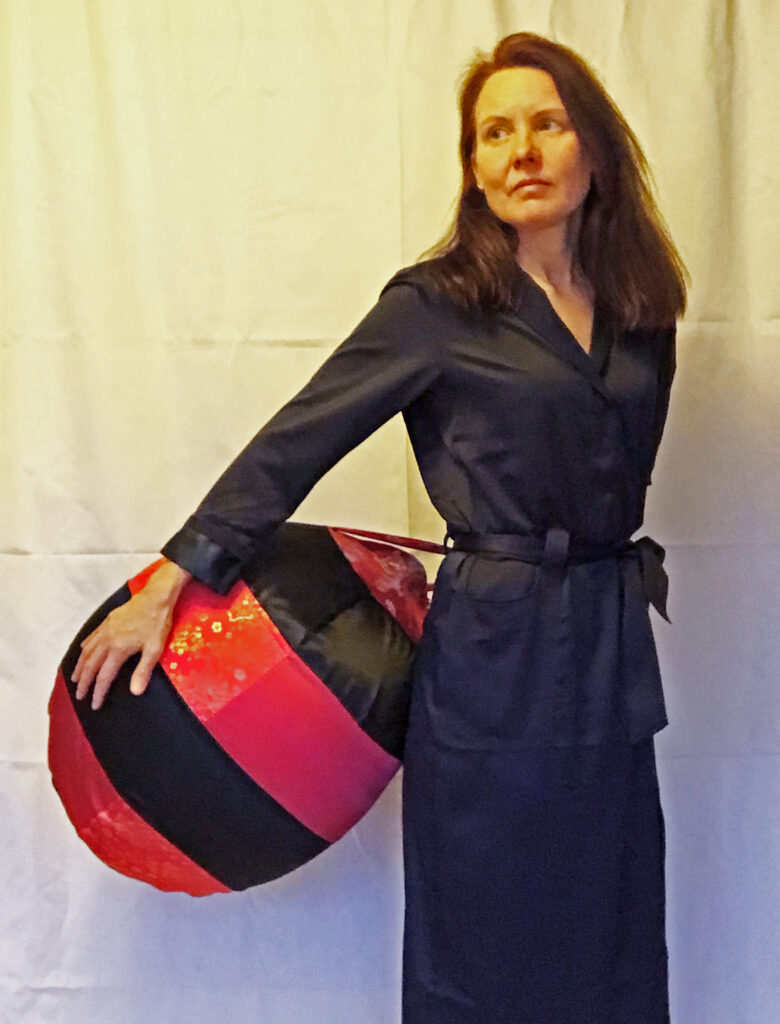 This is a really simple and fun pattern to make and can be varied endlessly. As a garment it is hard to wear but make a few and try it out, it could work. As an accessory I can come up with loads of possibilities such as children's parties and for masquerade costumes. As decoration it can be great for weddings or summer parties, just make loads of them.
I live in Northern Sweden so, "We only sell those during Halloween," the girl in the shop said when I asked for a large balloon. She asked what I was going to use it for, (probably where looking suspicious) so I had to explain that it was going to serve as filling for a fabric balloon. It must have sounded confusing. Thankfully, there were a few left and I could go on with the project.
Pros: Easy, super fun, decorative project. Never thought I would like this so much.
Cons: No, unless you only make very practical and usable stuff. In that case I would see this project as educational.
Merry Christmas!