This weekend I dug up my printing archive box. All my intaglio printing plates done over the years. Since I did my first Lino print in school I've worked with printing in many ways. I have done silk screen, Lino cut, batik and several intaglio printing techniques like photo polymer, etching, mezzotint and dry needle. Its something I come back to again and again. I really love to print and thats why I gave myself a challenge this year with the #52weeksof printmaking, found through Fringe Association. The challenge hasn't gone so well so far, my shoulder isn't working and its a pain to work in almost any printing medium. Potato cutting is fine but how inspiring is that in the long run. It has to be put on hold until my shoulder has healed after my operation in February.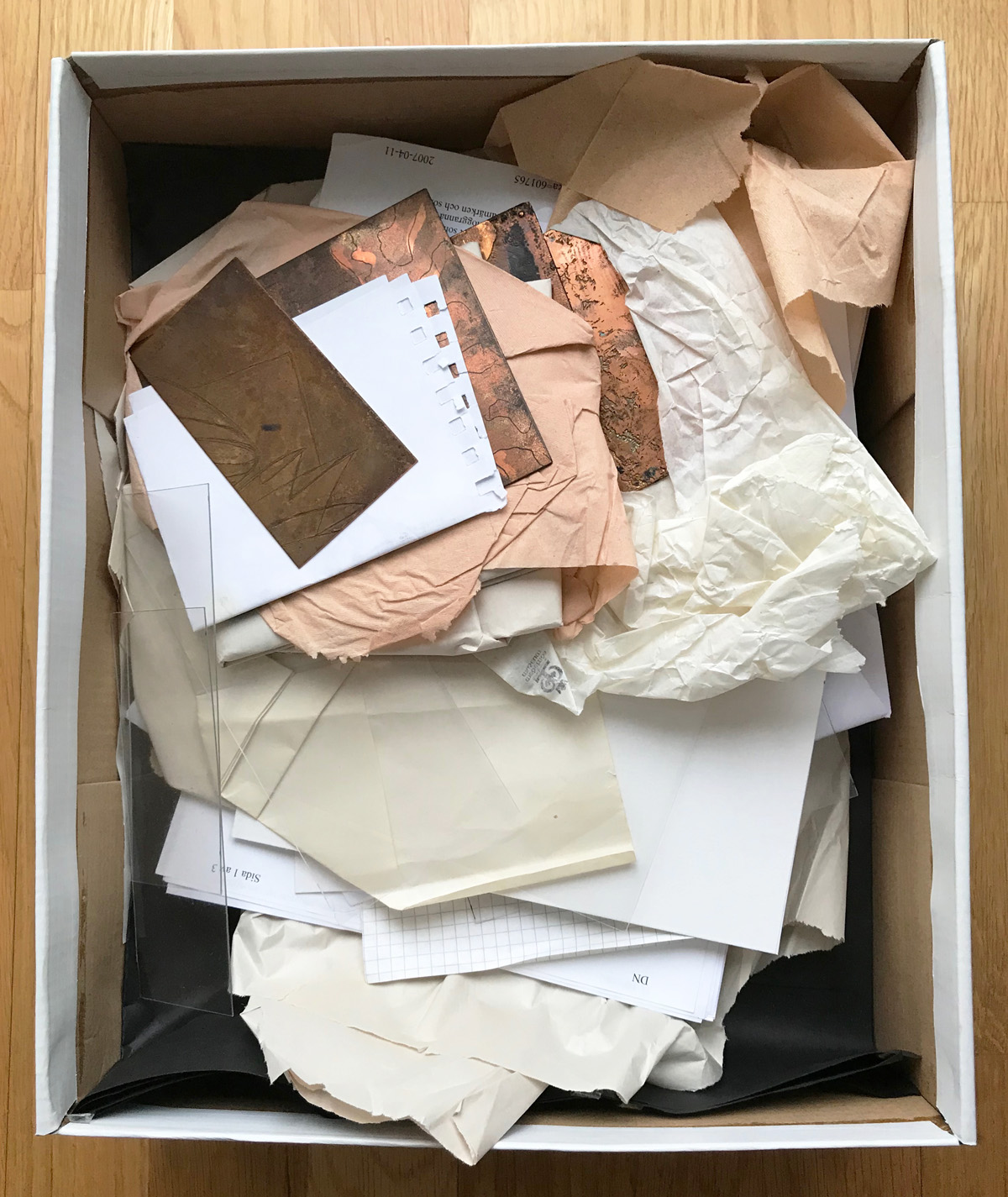 Now to the archive. The latest course I've taken is a few years back and was a bit of a surprise for me. Forgot that learning to work with photo polymer plates required photographs, that should have been obvious to anyone else but me. After the first day of nothing to print I photographed all clocks I could find in my husbands childhood home. Sort of a panic reaction that resulted in pretty nice prints. I made almost all plates 12×12 cm so that they could be combined with each other.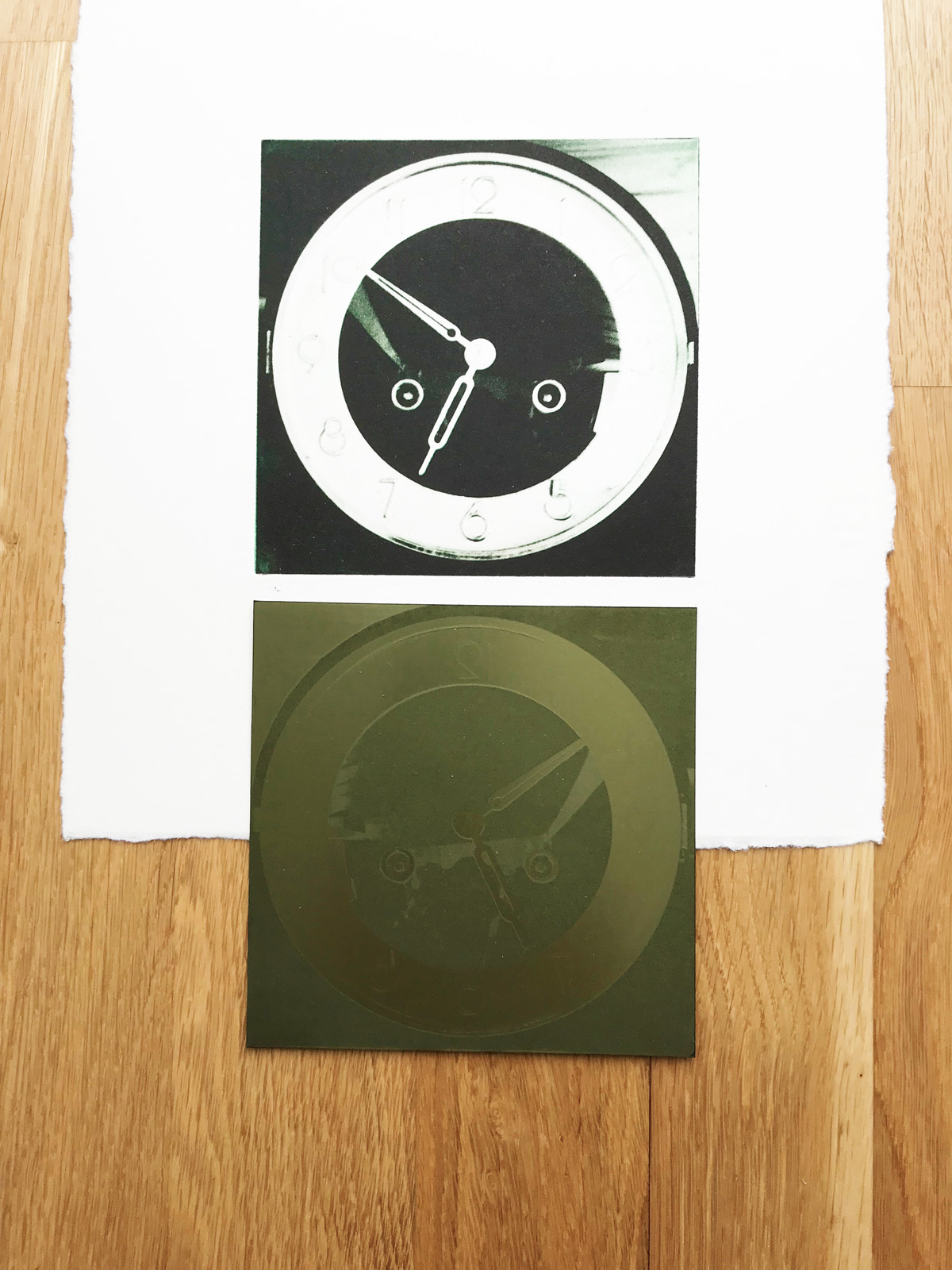 Another of my favorites is a little mezzotint plate. Its made by roughing up the surface of a copper plate until it prints completely black and then polishing the motif on the surface. It requires a mezzotint rocker that I borrowed over a Christmas holiday, watching tv and working on my plate for hours.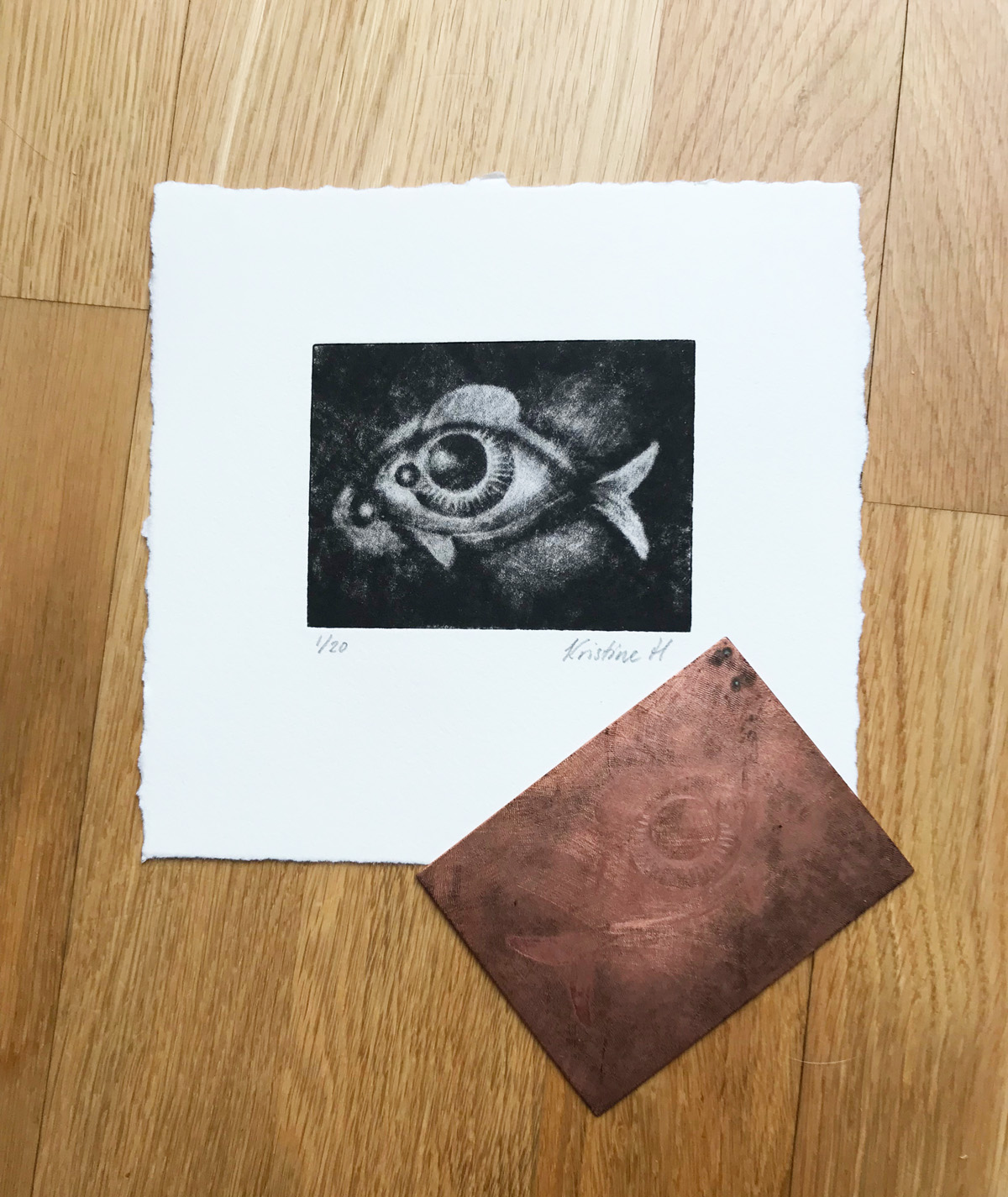 Almost any thin surface could be used as a printing medium for intaglio prints. The first picture in this post is an aluminium plate painted with different colors and then printed. A method thats produces one unique print and nothing more. Plastic and cardboard are cheap alternatives to copper and has their own expressions that can be used as they are or together with other kinds of plates.
Anything is possible!