Here is my favorites from the Vogue Patterns Fall 2020 release. There was really too many likable patterns this time. Starting from the bottom up with V1726.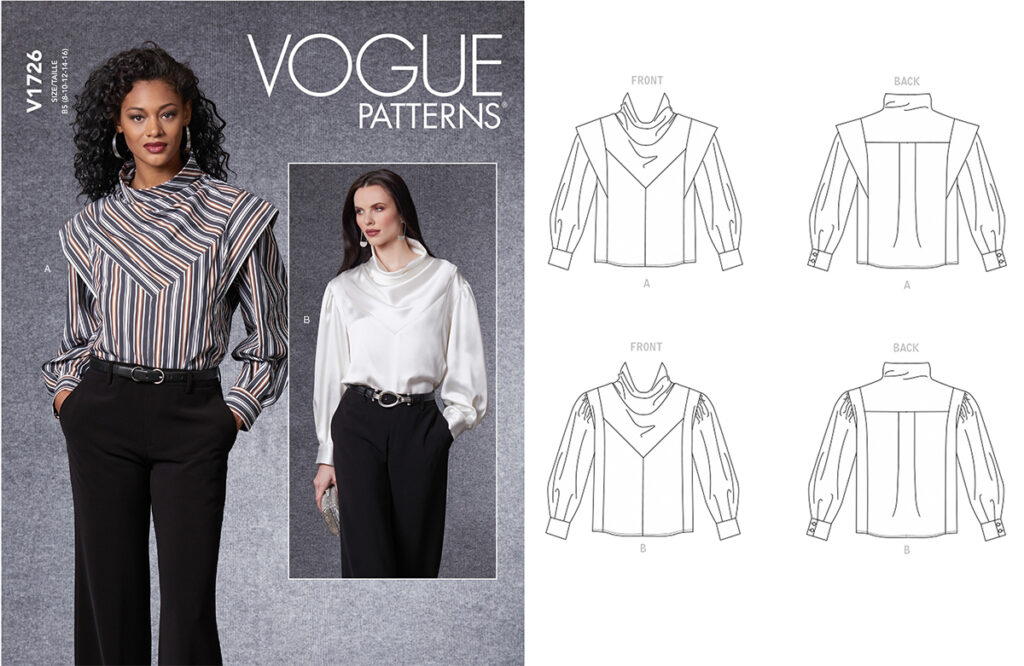 This gave me a clear 1980s "New Romantics" vibe. Loved that era in both music and style. Sewing your own clothes was a big thing then as it is now. In later years this style has had a comeback and especially Isabel Marant have fantastic interpretations of it. I think washed shirt denim and faded color cottons is great fabric choices if you want the original feel. Im an elder so Im loving this with some caution.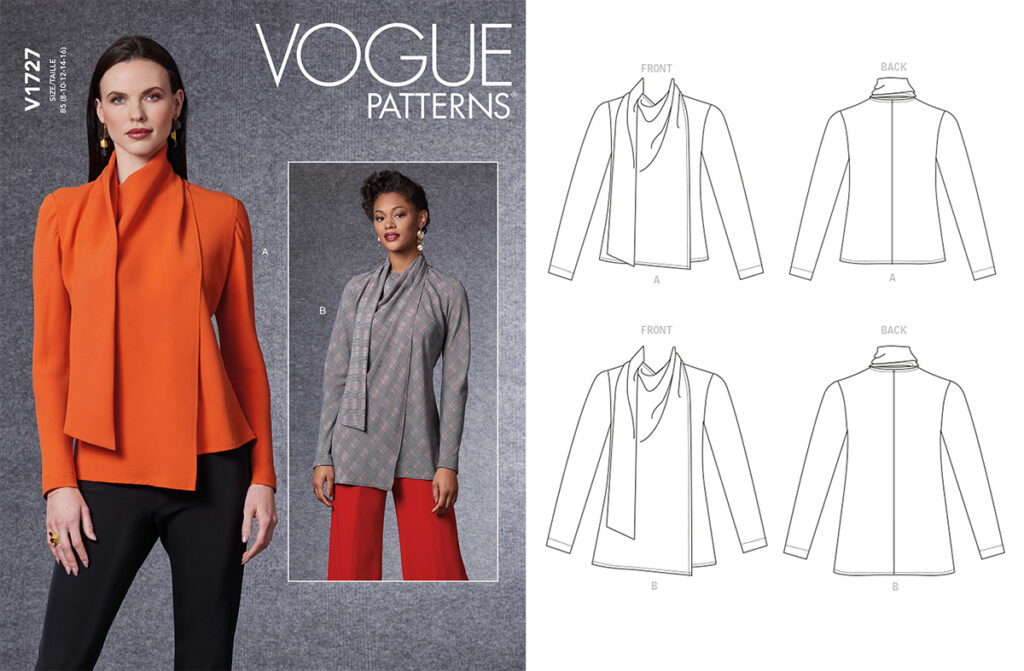 V1727 is my absolute favorite! Its bias cut and a great top that's softer than a shirt but more strict than a regular blouse. If fits perfectly under a jacket or blazer for a more Avantgarde look. Im hanging on the doors to buy this one, already noted yardage for the longer version in my notebook.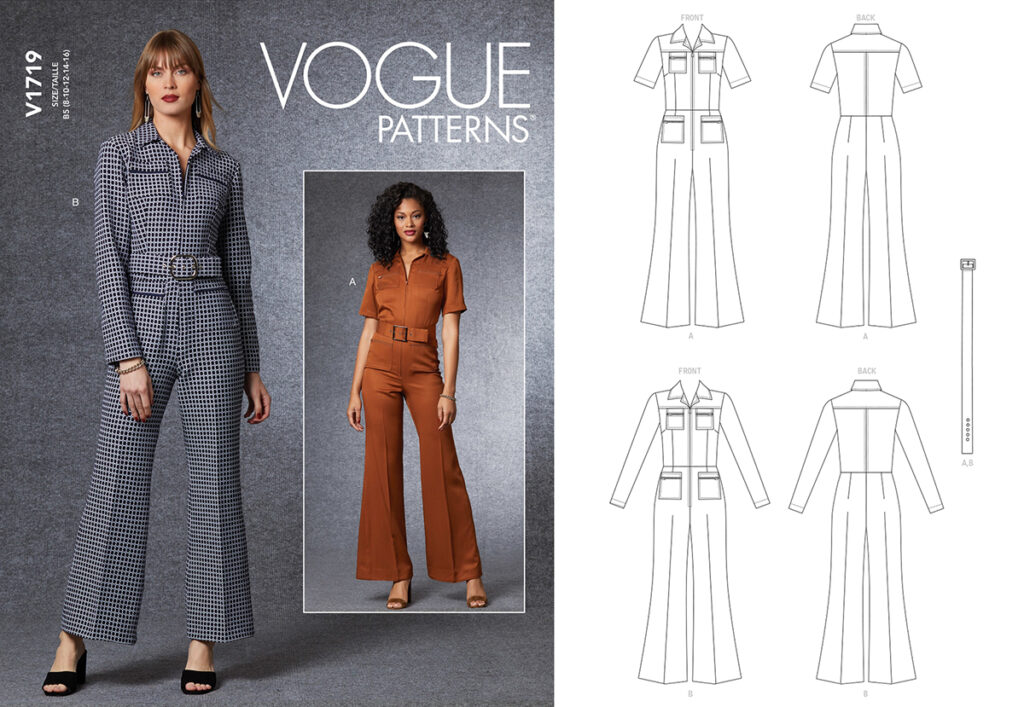 V1719 is not an atypical sewing pattern for 2020 but still an interesting take on the jumpsuit. This pattern is more narrow and flared legged than most others we see. The legs feels a bit short on the sample though. I'll go for ponte knit in this one and skipping the belt. Love the piping on the pockets on the blue version, very elegant.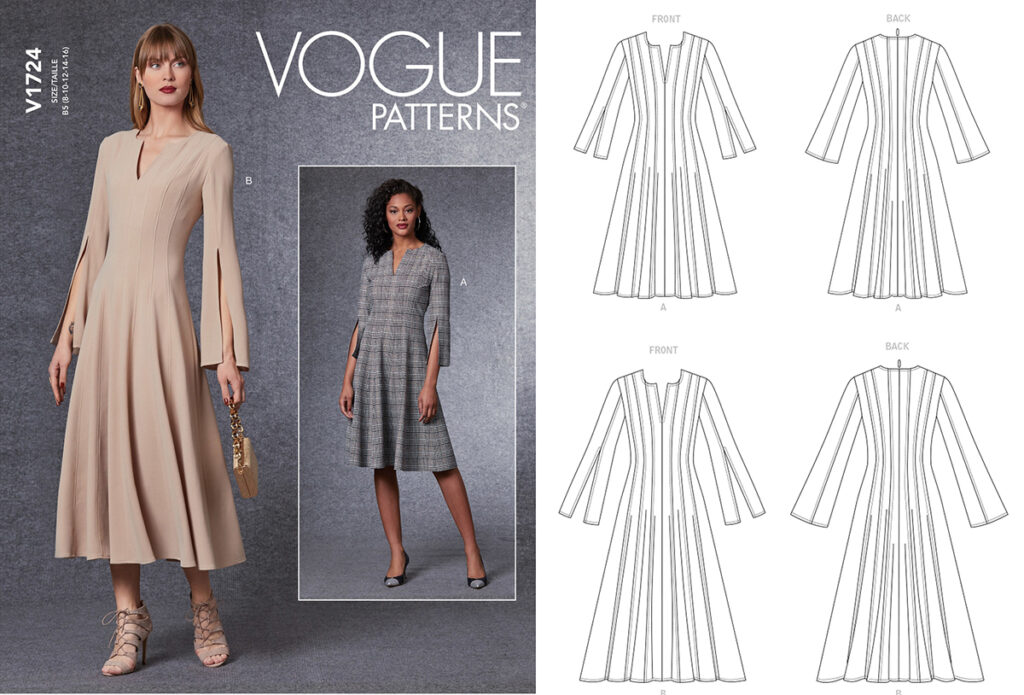 V1724 looks like an interesting sewing project for fall, and a great dress. The slit sleeve is a detail that's been used before but together with the vertical panels it works really well. Hope I find a reason to make this dress, its gorgeous.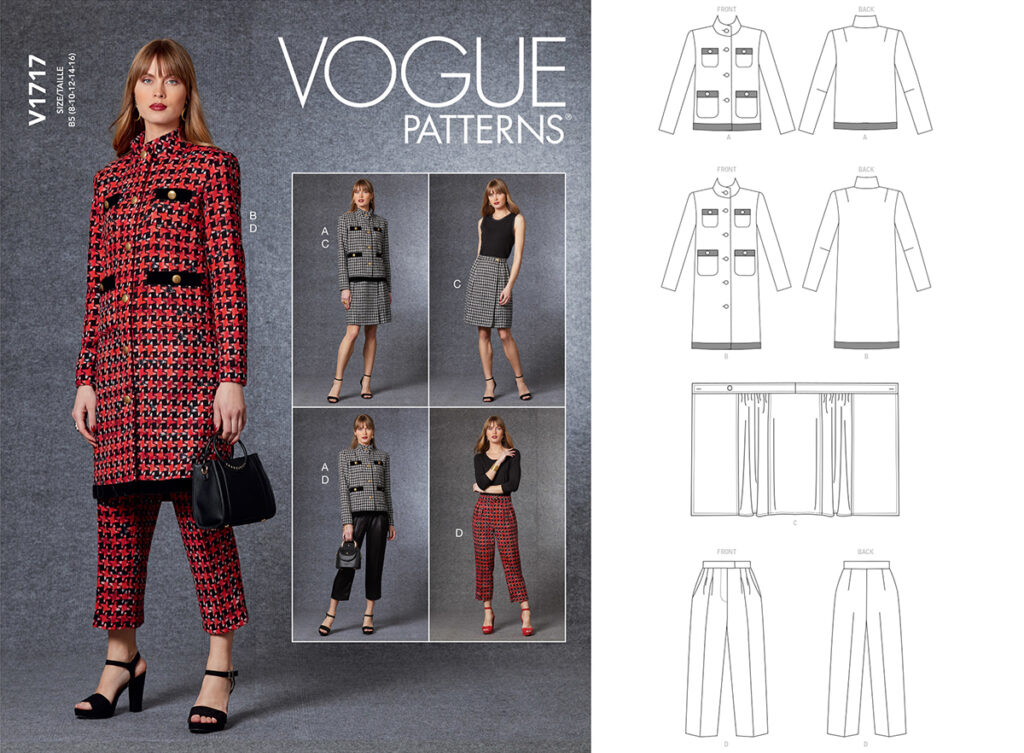 The V1717 wardrobe is another favorite of mine. All pieces are great and there has been similar garments from Chanel, Gucci, Miu Miu and others. The wrap skirt is to me a very 1960s style. Everything seems a bit wide but since its a fairly easy construction and looks like what's been seen elsewhere, its probably how it should look. I like it anyway.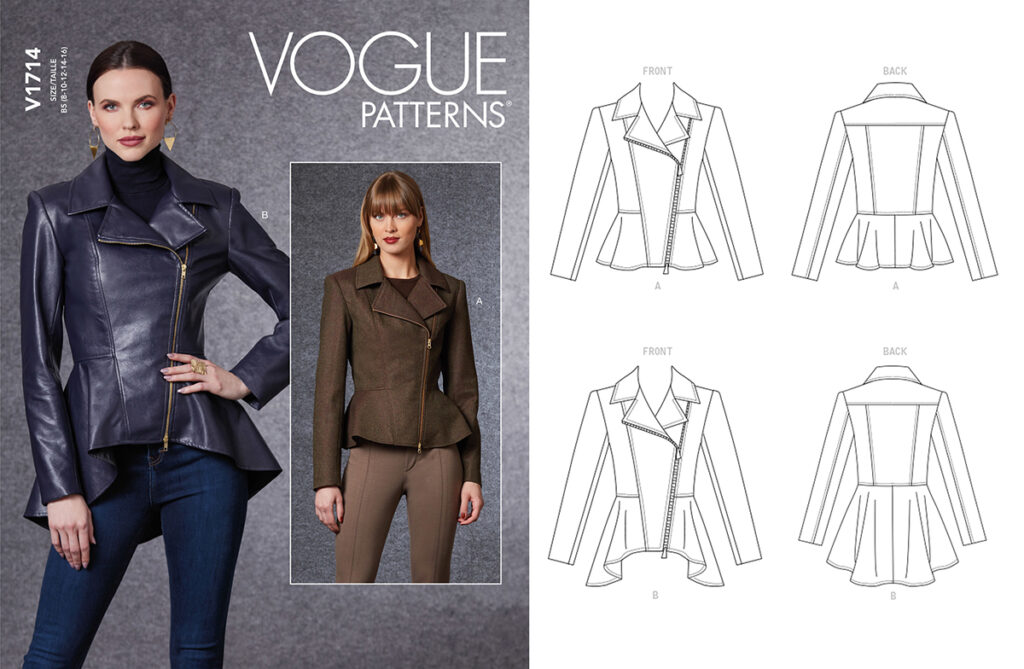 And last a biker jacket! The V1714 has an interesting cut that probably makes this pattern a great choice for curvier bodys out there. I think this one is going to be a sewing community favorite. I already have a great biker jacket and is a bit fearful of wide peplums, so this one is not for me either.
Have a nice weekend!