February presented some obstacles when it comes to sewing and it has been difficult weeks, not inspiring at all. Instead I've silently focused on styling during this time and its been a fruitful break from my regular schedule. Not that I haven't been sewing this month but so much have failed.  I'll get back to that in a later post when I have sorted my thoughts properly.
This month Im back with more energy and some newly learned tricks, ready to do serious work. So here is some of my discoveries and plans for this month.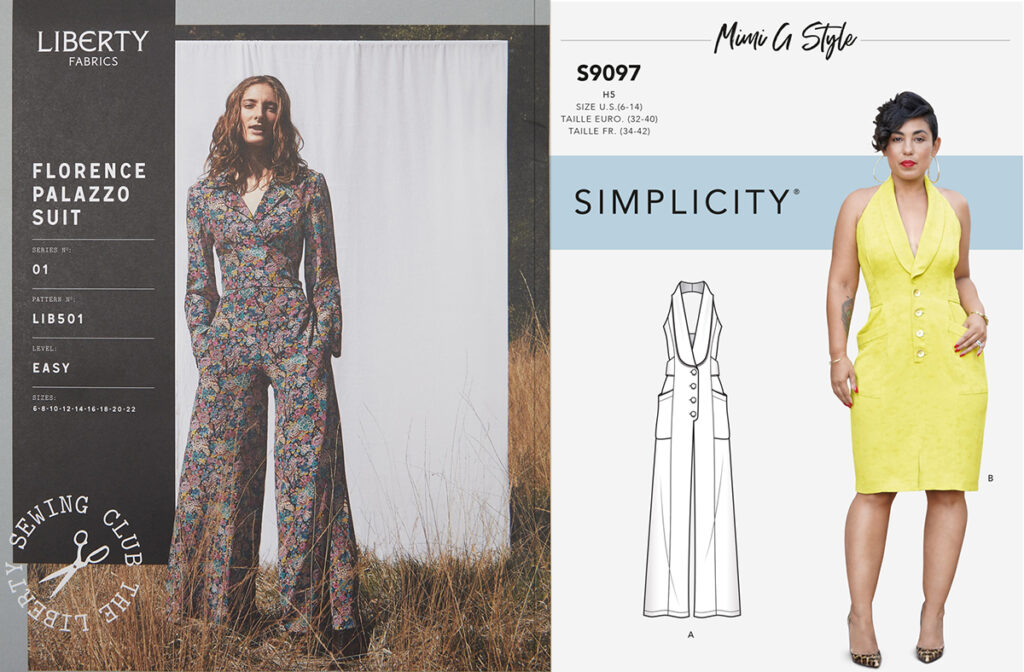 It almost feels like the winter is over and I've been dreaming about wide legged pants for spring. A recent discovery in that line of thought is this brand new Simplicity 9097 from Mimi G. The jumpsuit version is abslolutely perfect. Im not able to get my hands on the pattern this month but its in mind. Another pattern Ive allready bought is the Liberty Fabrics Florence palazzo suit. It looks more complicated than it is and works for a wide rage of fabrics. Im thinking of making it in som kind of 70s Biba style eventually.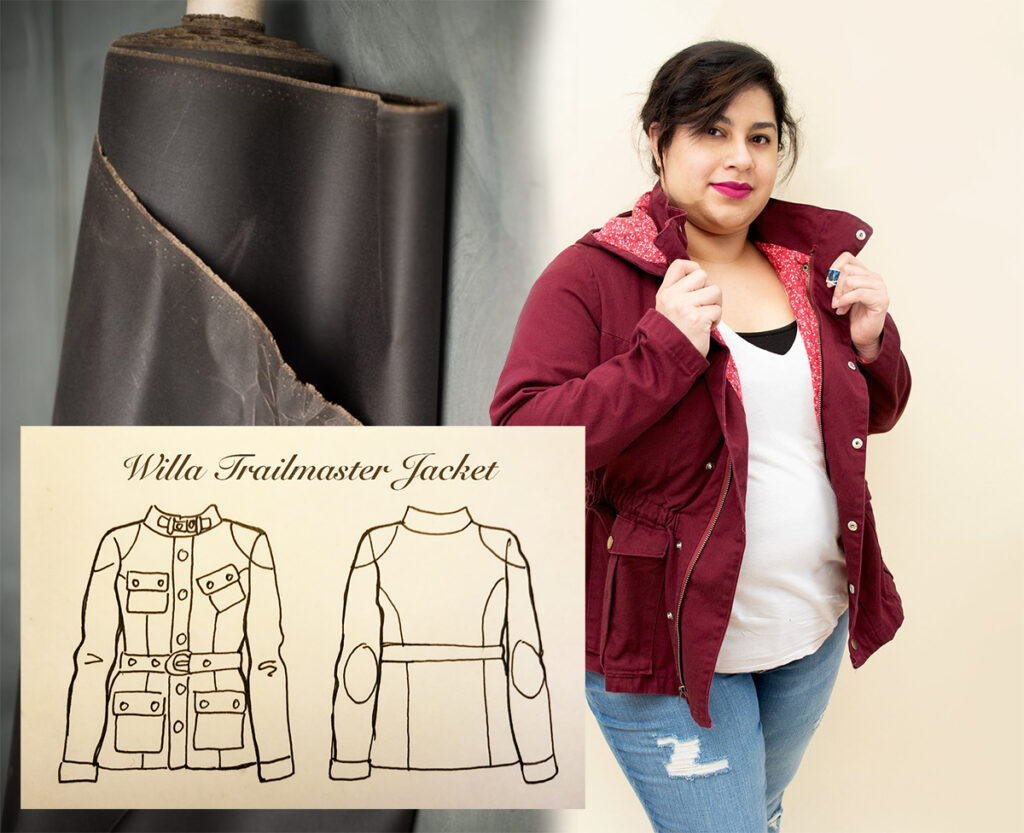 Sew My Style challenge have The Willa Vest from Laela Jeyne Patterns this month.  This is the one of the most interesting patterns this year, I think. Love that its somewhat fitted and have nice, classic details. Have a clear thought on what I want to make. I have been wanting to get a waxed Babour or Belstaff motorcycle style jacket for years. But they are heavy and seriously expensive so I decided to make a simpler version myself. Just ordered oilskin from Merchant & Mills and will have time to properly fit the pattern in waiting for the fabric. Im aware that this project could fail, there's so much that could go wrong with all the details. But this is what I like the best, a real challenge. As usual it takes time planning buttons, buckles and lining. Just wondering, am I the only one dreading this part of the sewing process?
I have absolutely loved the Stitch Sisters, Sewing Spring Trends series during February. This one brought on an unusual polo shirt lust and I was surprised to almost instantly find the right pattern in Burda Style 3/2020. Thats how trends work in real life. Recommend seeing the whole series by the way.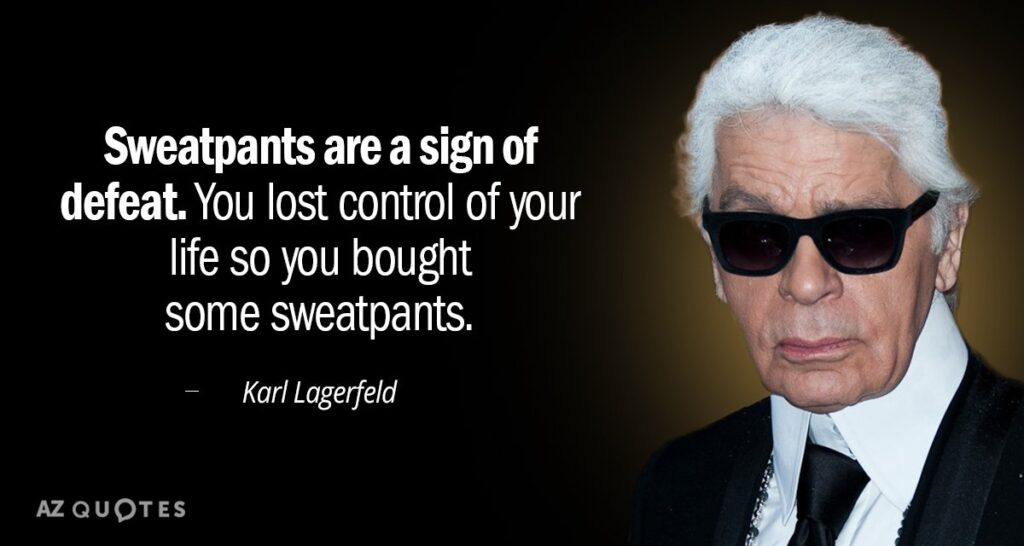 Can't agree more with Karl Lagerfeld and I'm out of trousers to wear at home. I bought the Pietra Trousers pattern from Closet Case Patterns and hope to try it as soon as possible. Must sa its annoying with trousers patterns that eats so much fabric as this does, I like 1.5 M/trousers sewing patterns. Still it looks like a really promising and Closet Case is usually worth the effort.
Have a fantastic weekend!