I haven't done The Sewcialists sewing top 5 before, it is such great topic. The most notable sewing and others from 2019. In no particular order, and not five of anything.
The Hit
The most worn, loved selfmade garment this year is one being almost impossible to take a pic of. The Fine Motor Skills Elise t-shirt in black bamboo jersey from Tygverket. I altered the shit out of this pattern as seen, but it's now my favorite t-shirt pattern ever. It was nothing wrong with it from the beginning, I just started to fit it to my shoulders better and couldn't stop. As soon as I buy more interesting jerseys, there will be more Elises.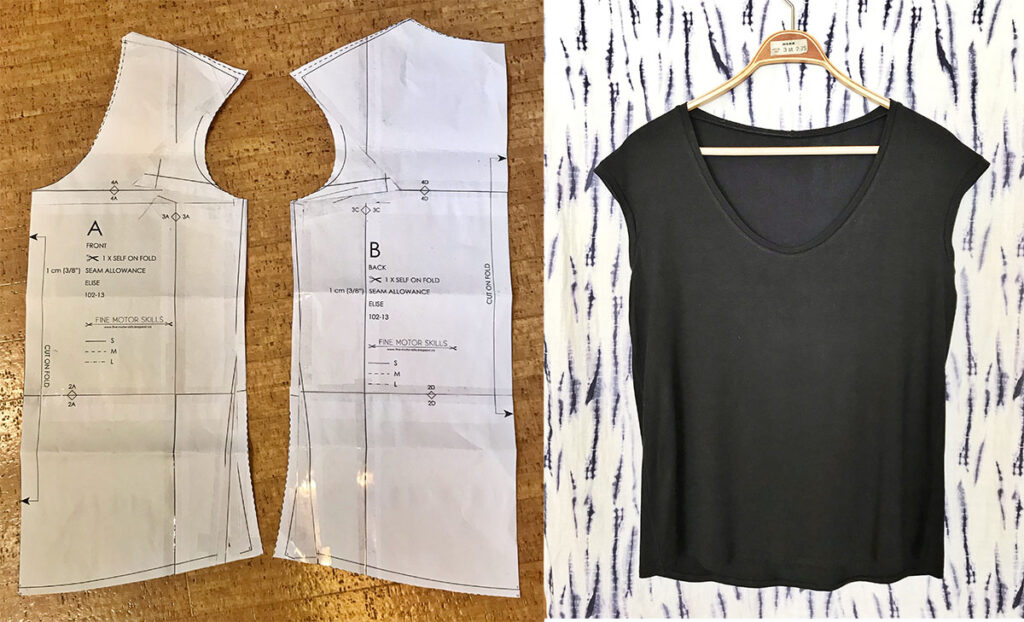 The Misses
As I recently got back to sewing there has been a lot of sewing failures. Pattern testing is not for the faint hearted. One of my longest ongoing failed projects started with a pair of ill fitting jeans that I carefully took apart to save the selvedge denim. The fabric was used for a vintage pattern that was shoehorned onto the pieces. It got sewn and looked absolutely hideous! After some thinking time it was turned into a vest, that's a lot of sewing in one small piece of fabric.
The latest mistake is this front piece of Merchant & Mills The All State Shirt, its on my sewing table now. This is a common cutting failure that makes you feel very stupid. Luckily I had fabric left to make another one in the right direction. The fabulous Tintin print is from Tygverket.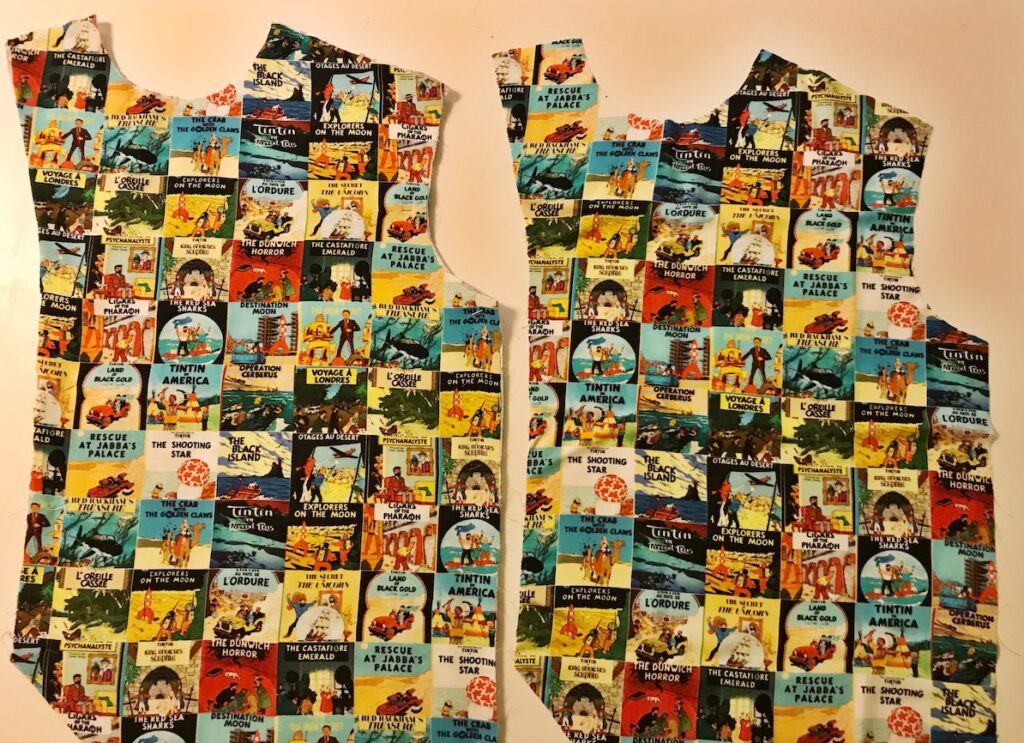 The Highlight
I took a Vedic Art course in Öland during the summer. I was there to paint and run together with my husband. The artwork turned out all crap and running was exhausting in the heat, but we had a great time. It was a wonderful week! When the summer was over I run my first half marathon and then the season was over. Now it's back to weight training again.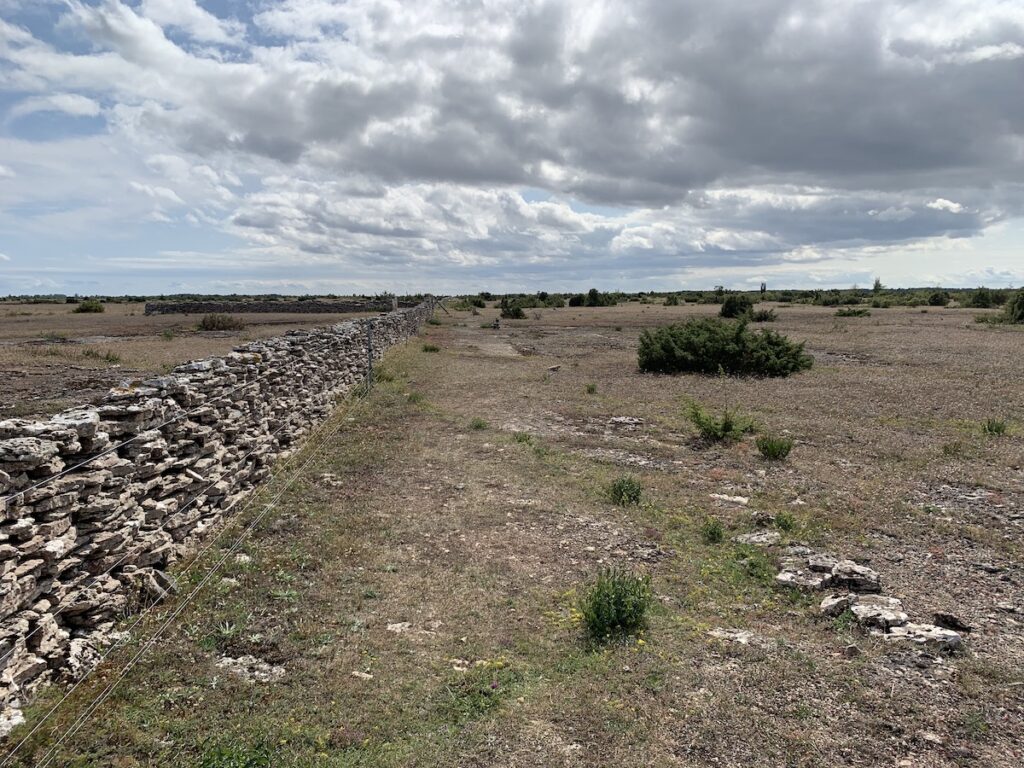 We run a lot this year, this is in Vilhelmina by the way, with a lot of mosquitos along the way.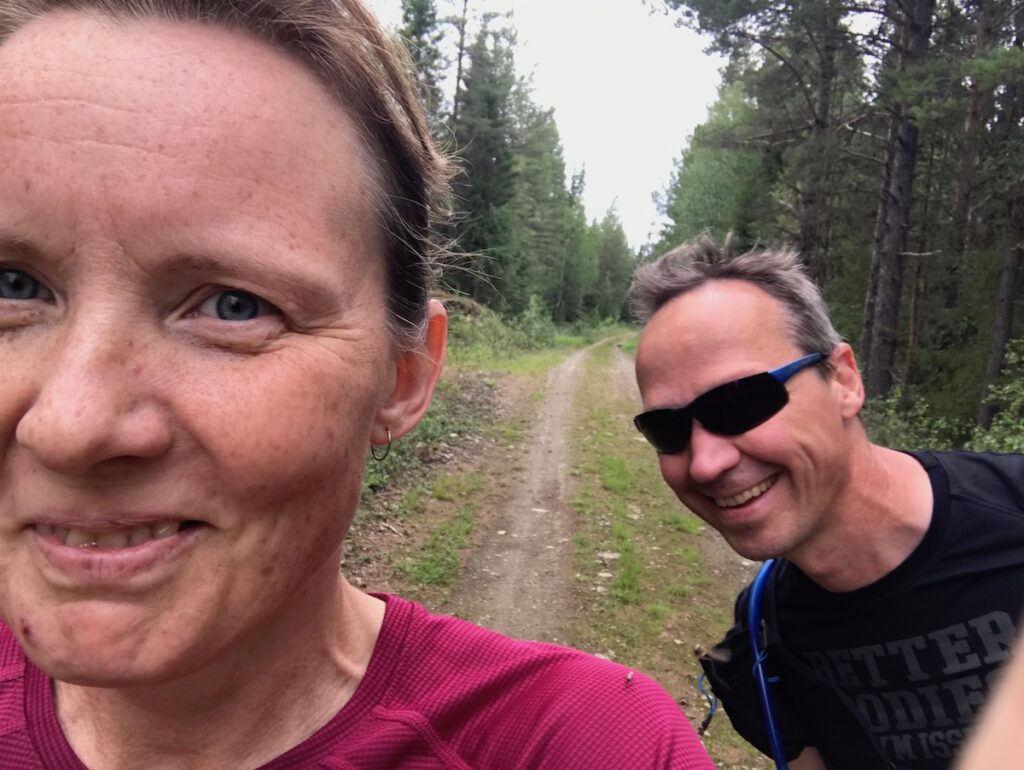 The Reflection
I'm not sure if it's a good idea to talk about this, but I'll give it a try. Ive been sewing most of my life, 2013 I started doing it for a living parallel with illustration. It evolved to a sort of Gyro Gearloose shop where I got the chance to do all kinds of interesting stuff. It has been a great experience but also tough and all over the place. Some years ago I left it for teaching but now Im back.
It feels like I have a fantastic opportunity to share my work with more people. Not only my own designs but also some of the material I've collected and projects that I'm working on. But the problem is that talking about my work is hard and way out of my comfort zone. I do best irl, while working… silently. Nevertheless it would be great to overcome that fear of visibility and find new ways of expressing my creativity. Since I have to be a bit more mindful how I treat my body there is suddenly the time for it too. Not that Im sure how that should be done yet, Im moving slowly forward.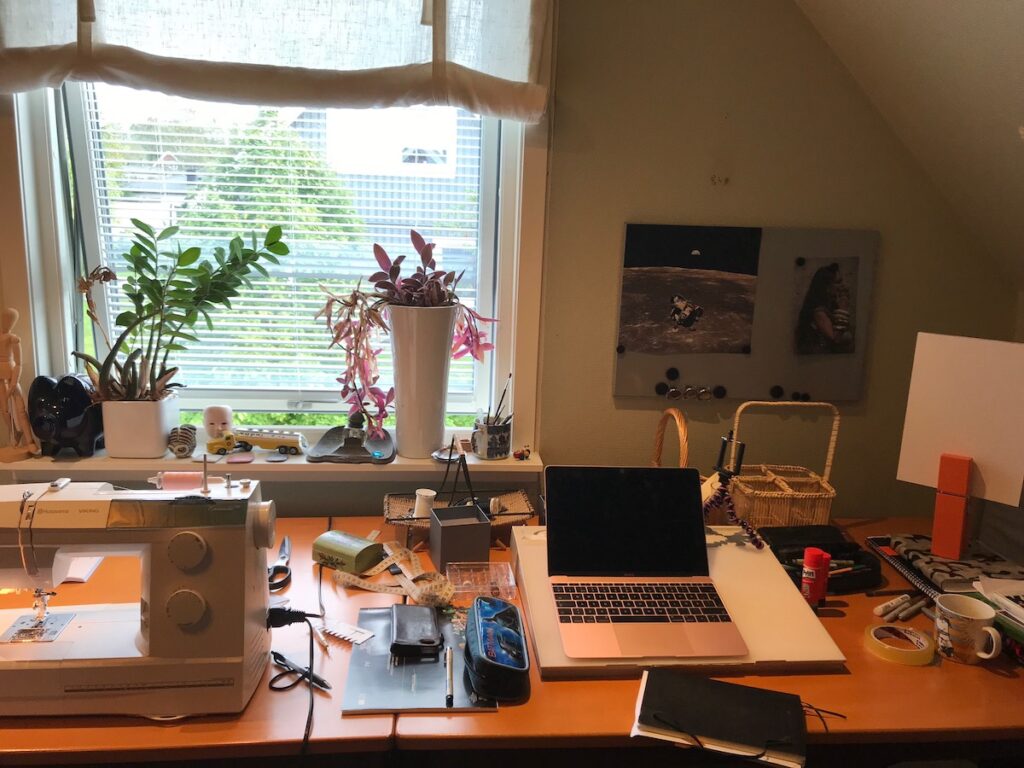 At least Ive set som sewing goals for 2020.
The 4 Goals
Im a fan of designer patterns. Some times I don't know what really draws me to it, I probably want the experience of making them, getting inside the designers head. One of my favorite sources is Showstudio. They have a lot of patterns and all for free, just search Designer Download there. Ive decided to make all of the designer downloads Showstudio has published. It will probably take more than a year. Ive already started with the Martin Margiela pattern, tested here! Next up is the Gareth Pugh balloon.
Another thing I like is menswear, and especially denim and workwear style clothes. Im so happy that the popularity of that style has made it into the sewing community and that there is a constant flow of new patterns. How many workwear jacket pattern has there been this year? Don't know, but my favorite looks something like this vintage one. I would like to make more things in that style this year.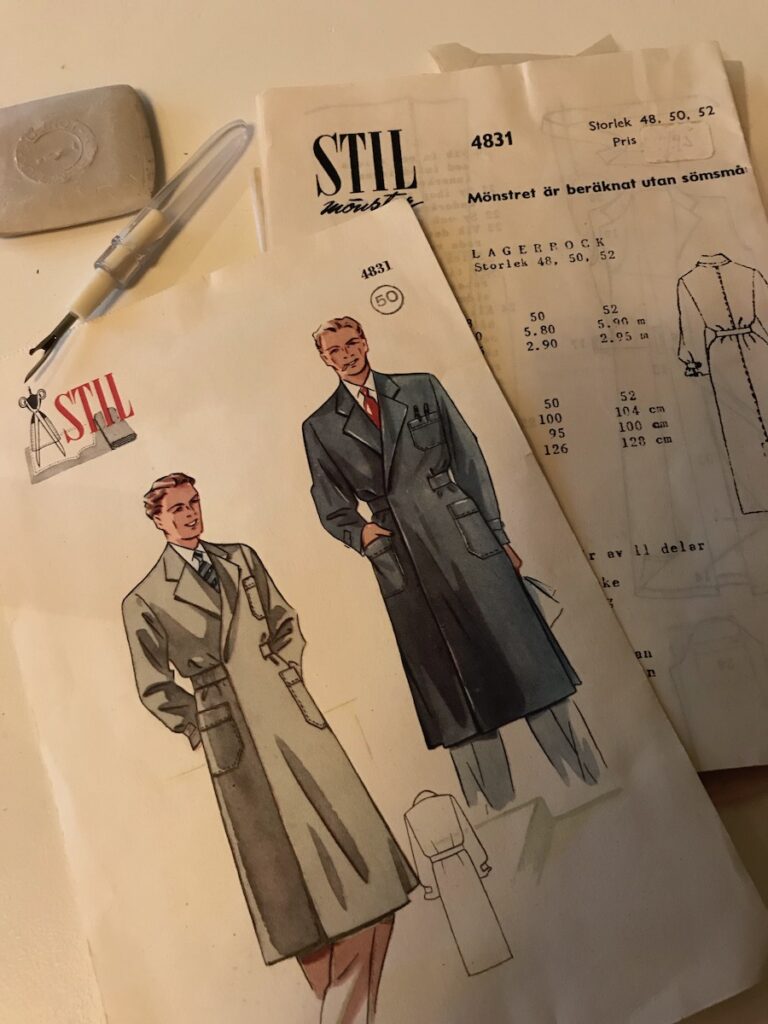 Then we have my own designs and pattern notes. There is so much fun things to be shared. It starts on Sunday this week with my first pattern note, I'll explain it on Sunday. Just wait and see.
I also would love to do more printmaking, a skill learnt in art school a long time ago. I already started wit tie dyeing. Here is a failed but interesting test using layers of color and bleach.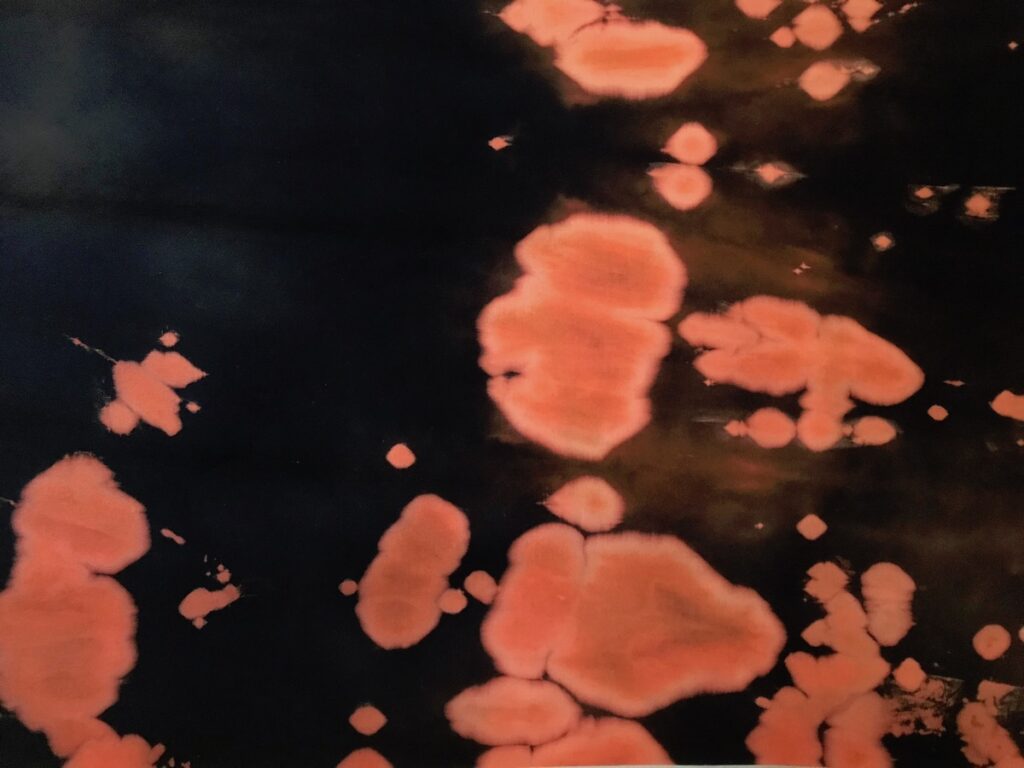 Thanks for following this to the end!