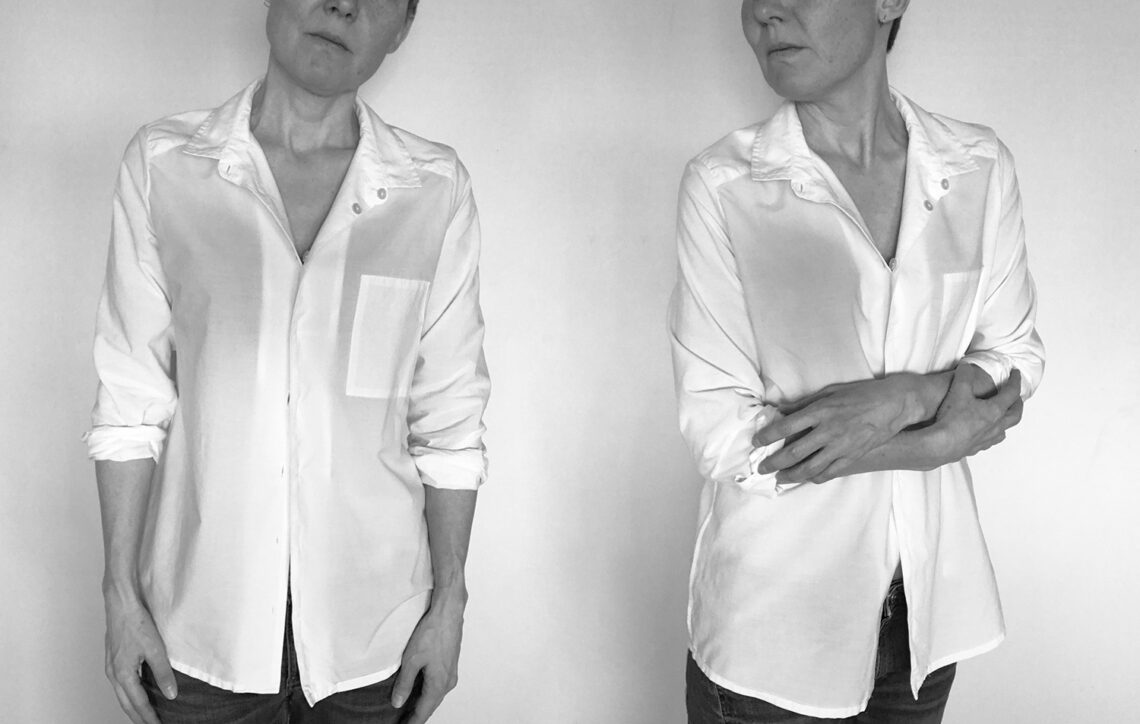 The Reversible Shirt
2021-05-19
This shirt came about by accident. Cleaning my work desk I found the cut pieces of this white shirt made earlier. The fabric is old bedlinen that had its corners broken. Buttons from an old shirt. The pattern is from the teachable patterns I got through my Burda Style Advanced Teachers Certification course. Thought it would be a good idea to make some of the best patterns up for future use. Sooner or later the pandemic will be over, we go back to normal and maybe there will be an interest for sewing classes. Thats what I hope at least. Decided to start sewing and getting it off my table.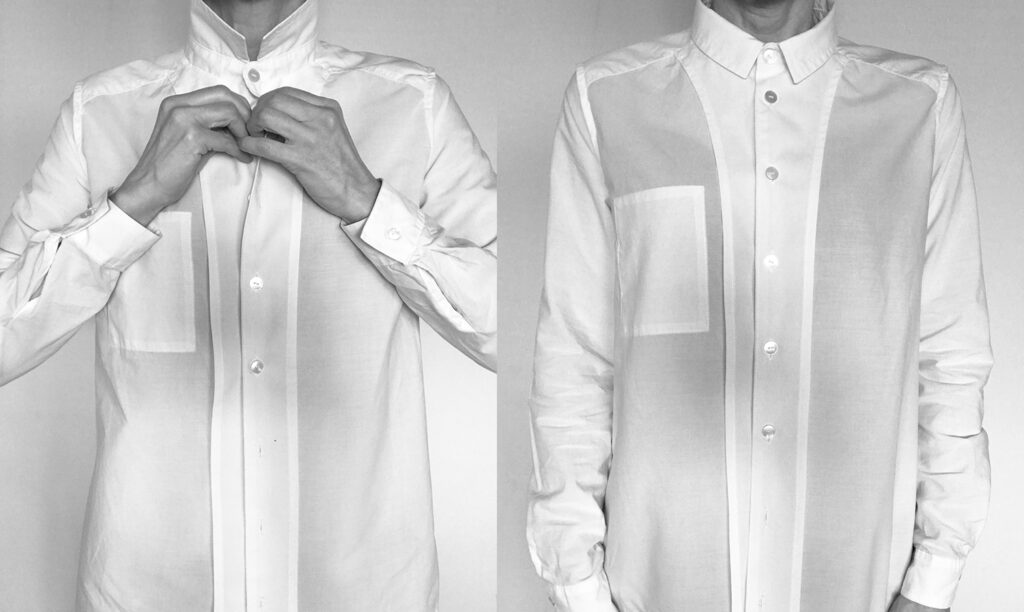 While sewing the pocket piece this question formed… when did I last see someone using them? In my childhood, all men used to have things in their chest pocket, pipe tobacco or cigarettes, maybe a pen, random papers, nails, bolts, how knows. Their shirts were not always clean, have a memory of my grandfather wearing his shirt inside out. He was probably in a hurry when he put it on. We children used to listen or play while they talked over tractors and other rusty things. Nowadays shirts are clean, and the pockets are flat and empty. They might as well just be a patches, markings for the place where there once was a practical feature. So I made it like that.
After that this shirt project evolved. In the end, its not a reversible shirt but either way its put on, it looks a bit on the wrong side. Perfect for someone that doesnt care and puts the shirt on like a t-shirt, like most shirt wearers I can remember.
Anyway, this isn't a reference piece anymore, I'm wearing it!
Du kanske också gillar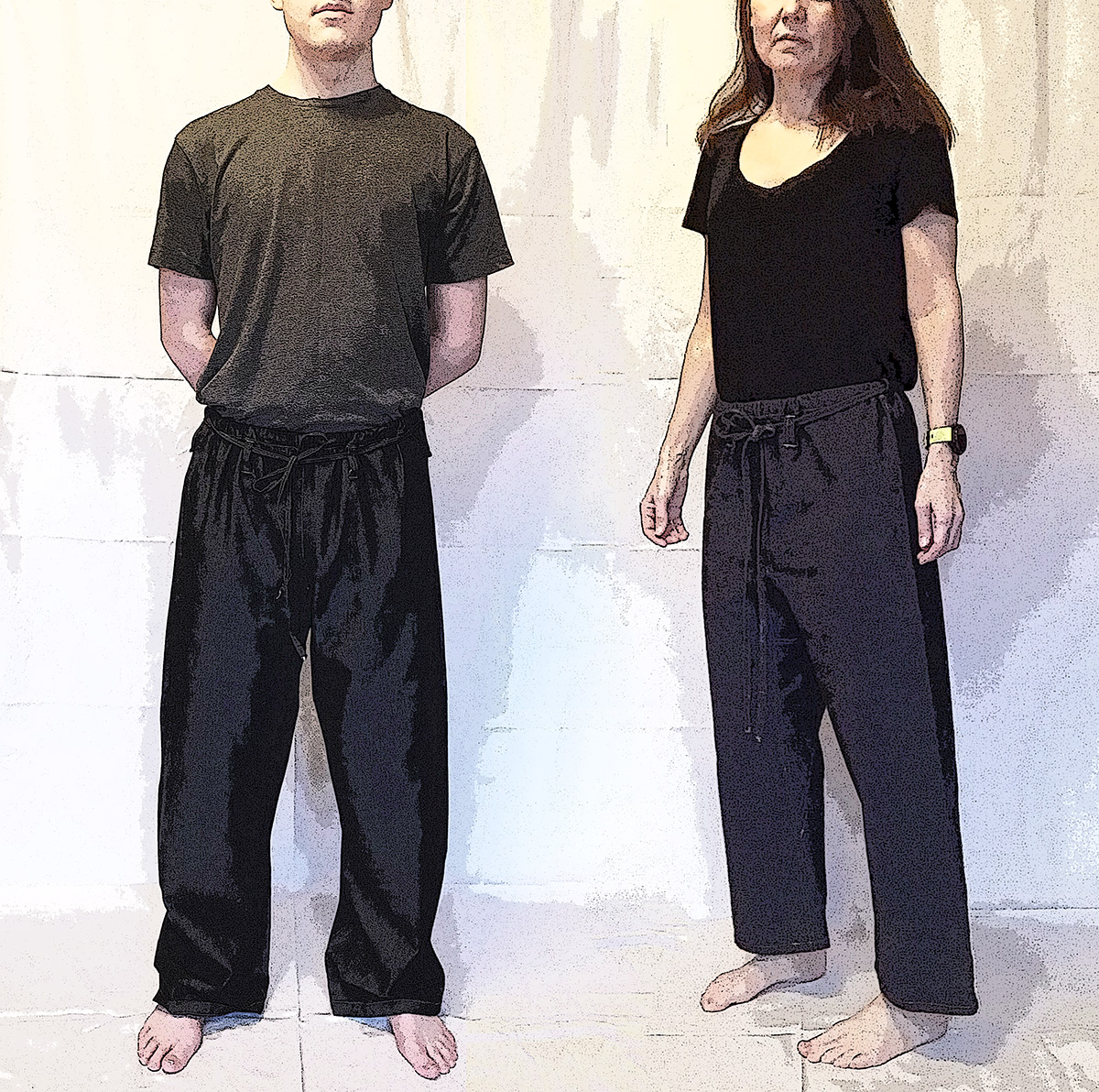 2020-01-27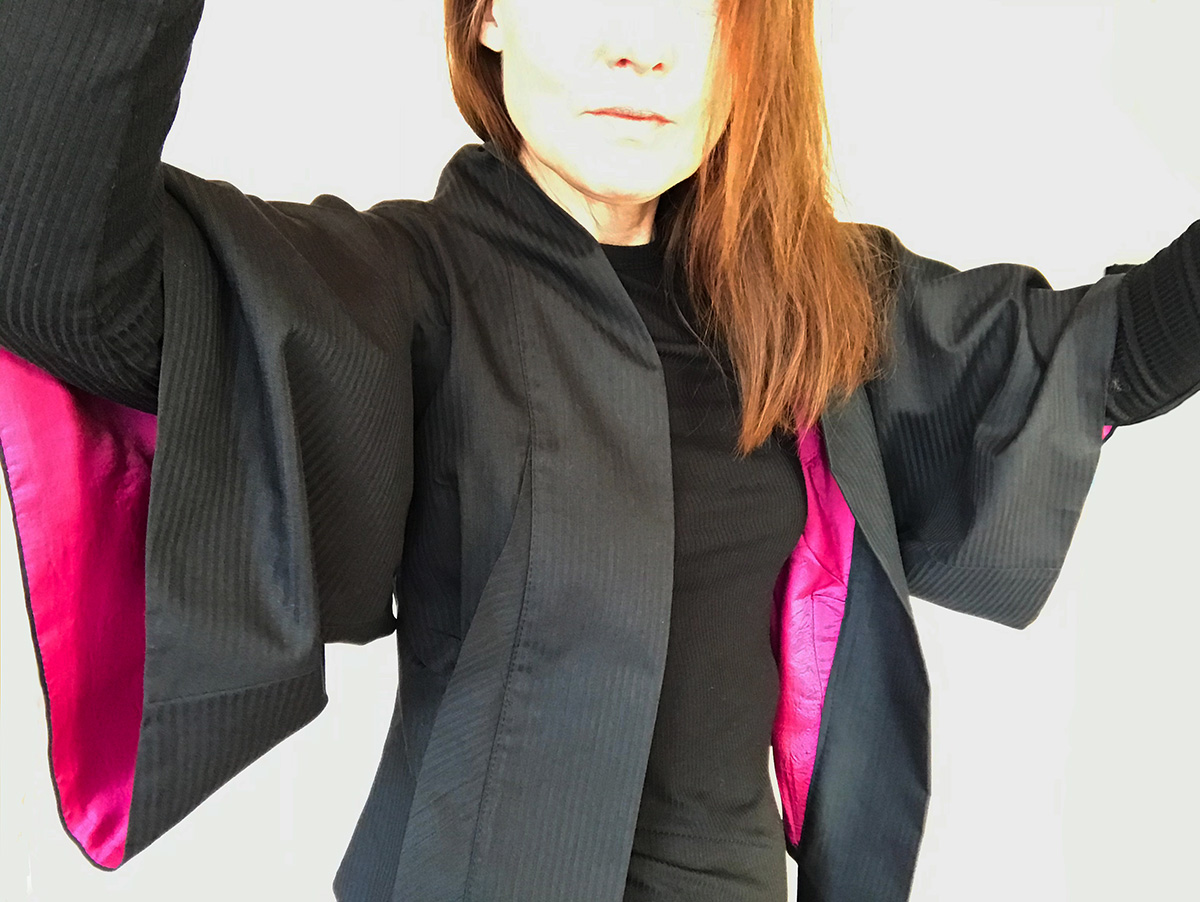 2020-02-08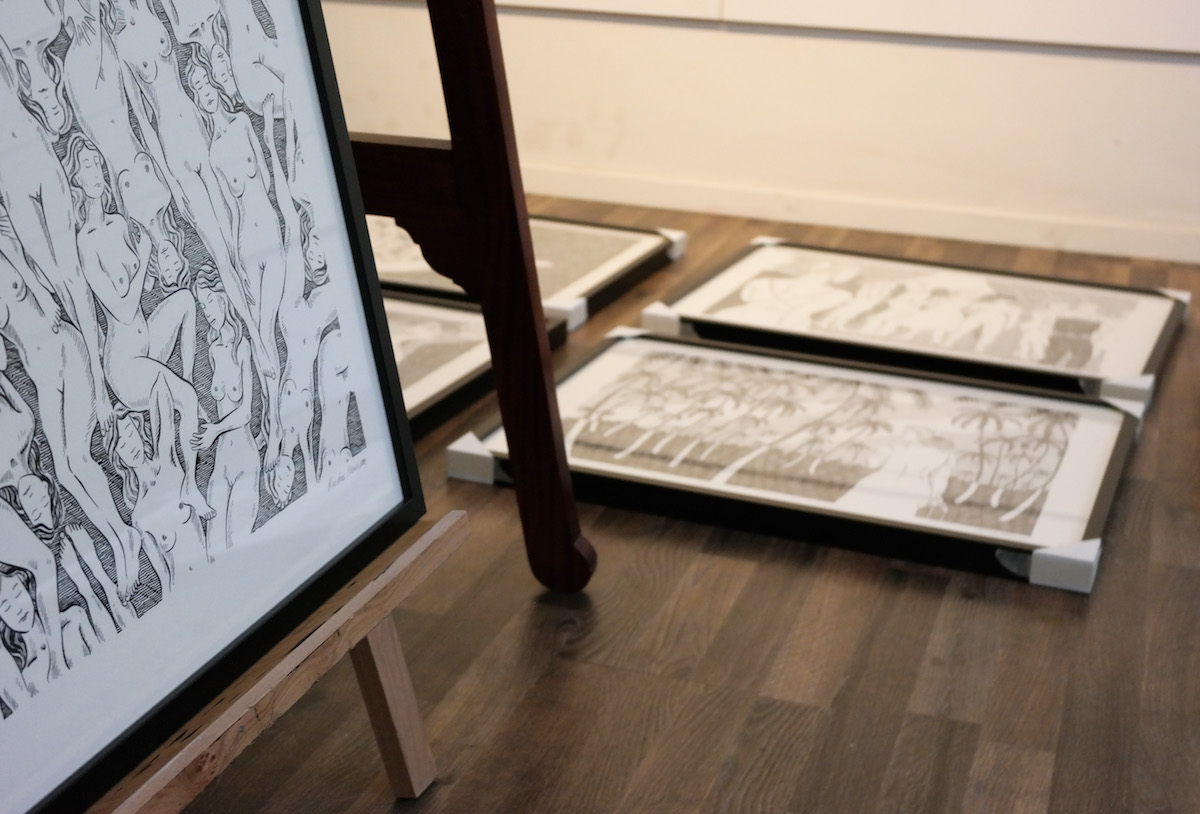 2018-11-20