This is the beginning of a series of posts on how to style garment sewing. Strange question maybe but I'll start with my personal thoughts on this.
For a long time Ive been pondering why I end up not liking most things I create for myself. Very few me made garments have stayed in my wardrobe or got worn at all, and that for years. And it's not the technique. I alter cloths for others without problem. Ive made several well fitting garments that got sold, given away or ended up in my archive. So where do the sewing process go wrong? Am I choosing the wrong fabrics or the wrong sewing patterns? Maybe Im oddly shaped or just too old for wearing home mades?
For some months I went on a search to find out how to create a wardrobe that better fitted my lifestyle and looked more natural on my body. Of course I found several sources devoted to that question. A thing that caught me was all the different styling systems out there. I did a lot of quises, tests, took fotos of myself, made drawings and moodboards. Then there was books to read, different styling shortcuts to test and emotional feelings to be processed. I could be going through the entire process here but, since there are smart people out there with extensive knowledge on this subject I rather point in their direction when needed. Im not an expert, this is my personal views on styling ones sewing. So for some weeks I'll be giving my thoughts and experiences on;
Finding style inspiration for sewing
How to find sources of beyond basic sewing patterns
Alter and hack sewing patterns for certain styles
Choose fabrics and colors
Capsules and/or outfits sewing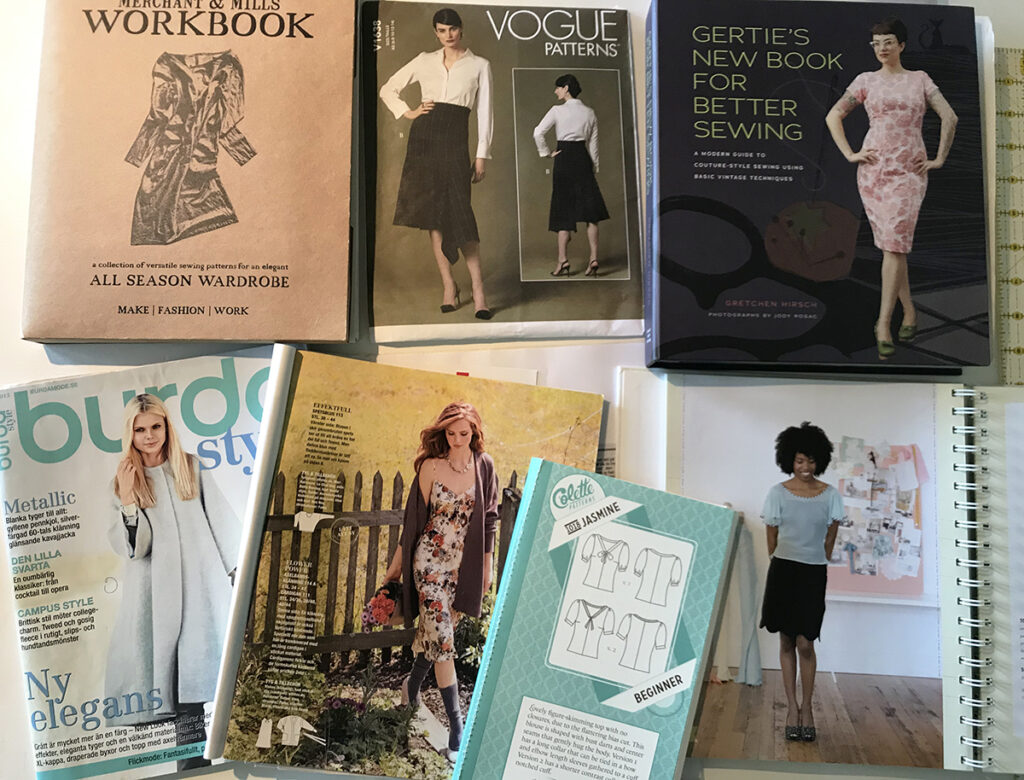 When I started this I wasn't prepared for the emotional aspect of it. Sewing is a slow craft with much work involved. It can be quite difficult to fail. And one will fail over and over so its best to come prepared. In searching for your style it's also possible to discover yourself in a different way and that can be difficult. Some people probably perceive this as a shallow experience but I think that's more depending on who you are. What you take away from learning more about both inner and outside aspects of yourself is up to you. It's not the deep waters itself that makes you a deep sea fish. I suggest that anyone in this process to let it take time and put garment sewing on the back burner for a while. A winter coat, dress or knitted sweater is a very obvious project, it's in your face. Wait with these projects until you're sure in which direction the styling search is taking you. Enthusiasm was not my best friend in the beginning I must say.
So what do you sew then? Underwear is less visible and can also give some insights and important clues on what feels comfortable and flattering. It involves less fabric too. Then we have interior textiles and children's clothes. These projects are outside yourself and easier to create with low emotional involvement.
Next time I will go into actual styling systems… the time consuming part. Have a nice week!