This project has taken its time. The goal was to make a classic waxed cotton motorcycle jacket like the ones Belstaff and Barbour makes. These jackets has been around since the 30s and style-wise one of my favorites. Just think of Steve McQueen, fun little article about his racing career here. Love the rustic look of an aged, anonymous jacket like this with the typical asymmetrical left chest pocket, drunk pocket I think its called.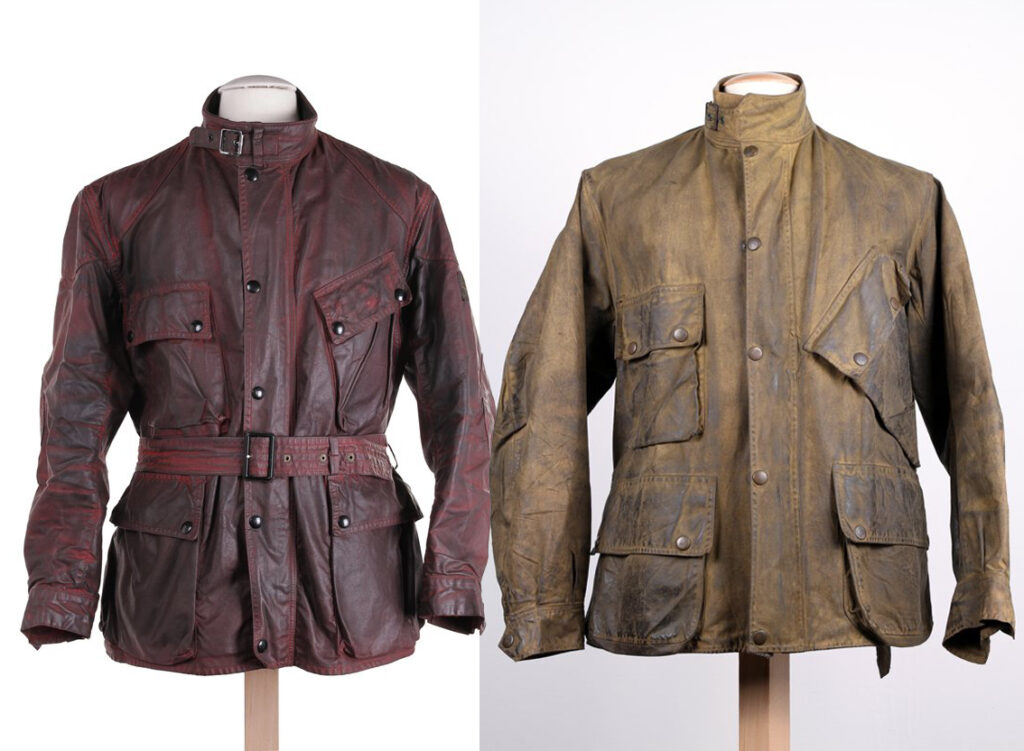 I ordered Chocolate brown oilskin from Merchant & Mills in march. The rest of the things took a month to get. I wanted all metals to bee antique brass and the lining to be checked cotton flannel so it took some research to get everything right.
During the toiling I learned a lesson when it comes to shape. I already know that sewing patters isn't standardized in body proportions. For me most indie patterns are on the short side, the waistline hits the lower point of my ribs and the hemline on a mid length skirt is above my knees. It never struck me that some companies fit are so far from my body shape that it's almost impossible to make it work, my first pattern choice didn't work so after some searching I found the Burda Style 10/2013 jacket. Already had the fabric, so no going back.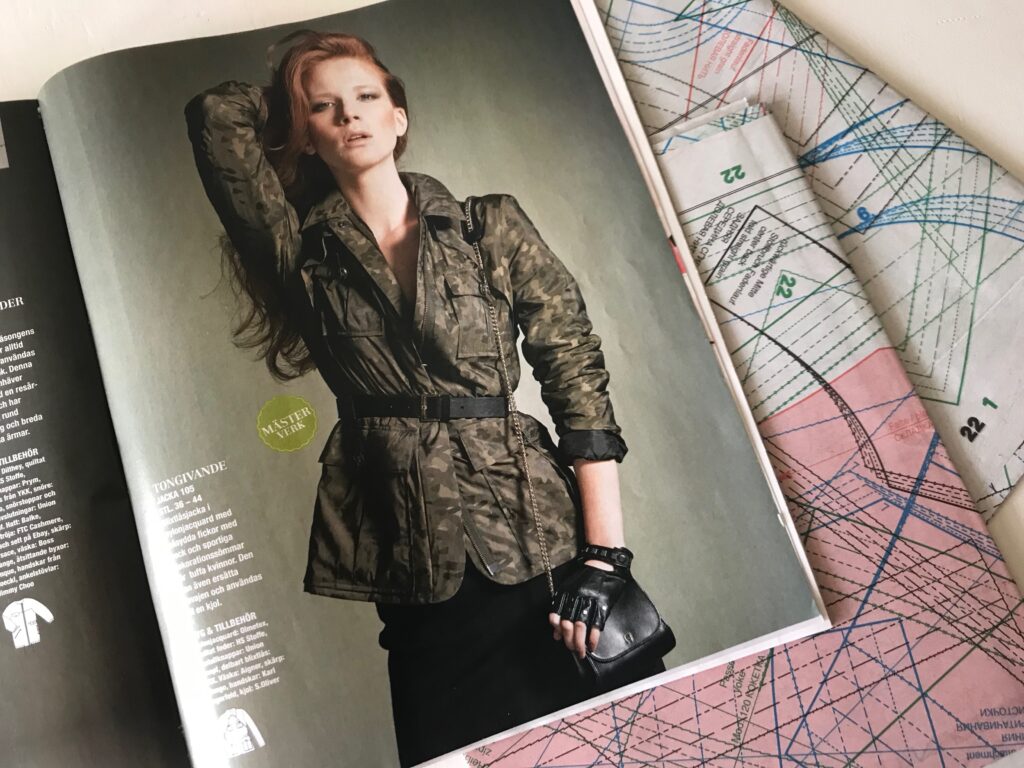 This jacket is a bit different from the originals. Its base is an ordinary mens style blazer cut with no side seam and looks a bit more formal. I liked that look and wasn't so interested in adding some of the details but otherwise I basically followed the instructions. I made bellow pockets and skewed the left pocket to make it look more like the vintage motorcycle jacket. Instructions for making bellow pockets is found at Müller & Sohn
I had to skip the front buttons from the original too, could have hammered them in anyway but then I cant change zipper if it breaks. As I plan to wear this jacket for a long time that could happen. Also added belt loops on the sides but it didn't look great belted so I removed that one.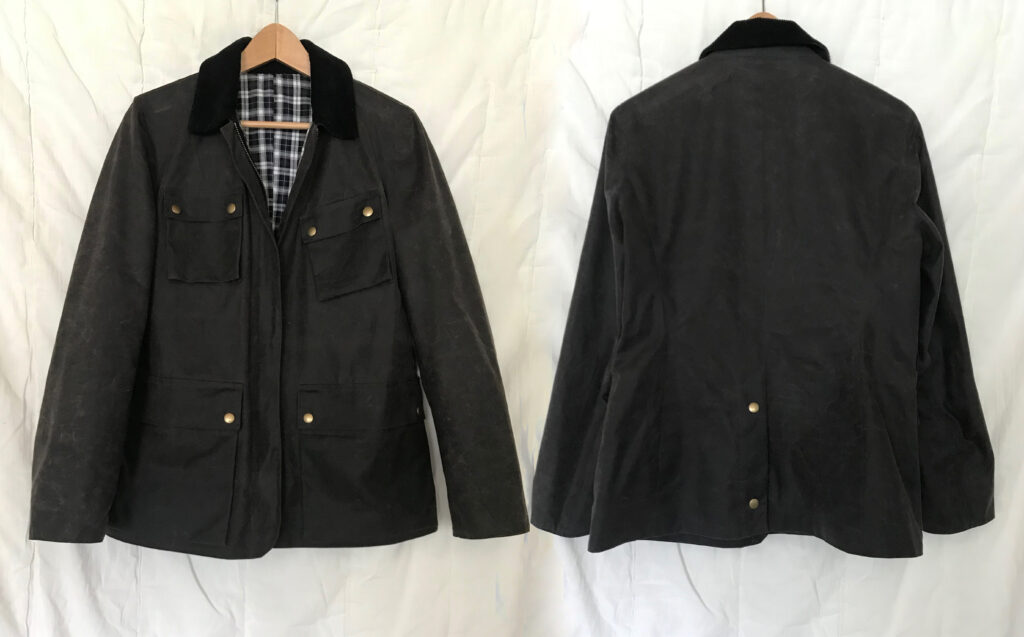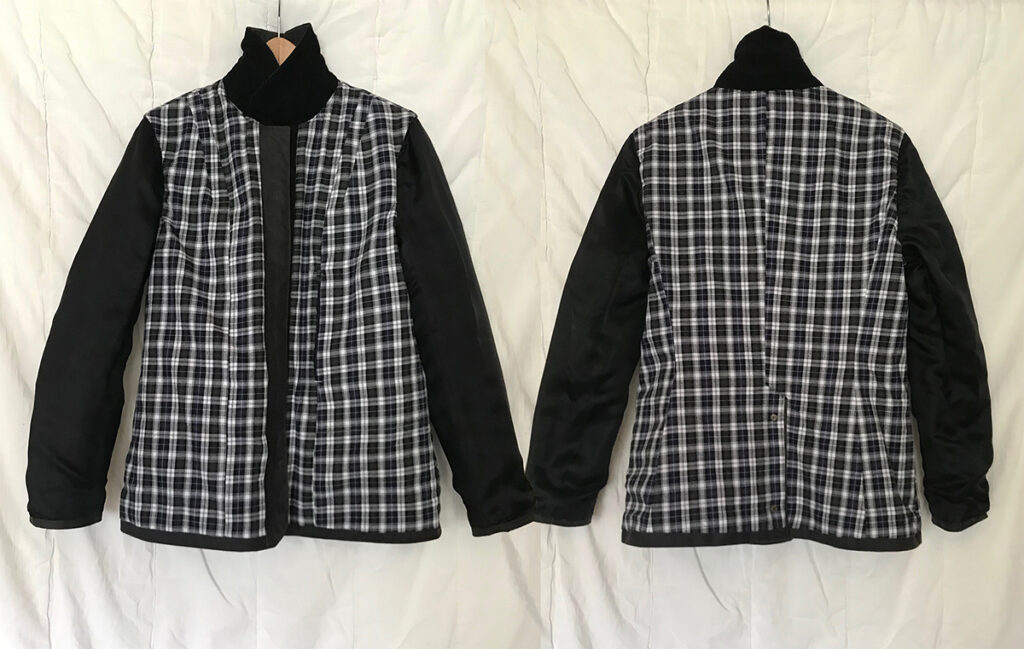 Loved working in oilskin, the fabric is fabouous! I have a soft spot for working with leathers and plastic materials but there is always the risk to screw up and end up with visible lines of holes in the fabric if you have to rip a seam. With oilskin there isnt that problem, the holes are visible after ripping but nothing a new coat of wax cant fix. It feels sturdy but also flexible and stichings look gorgeous. I have a few meters in other colors so there will be more things to come.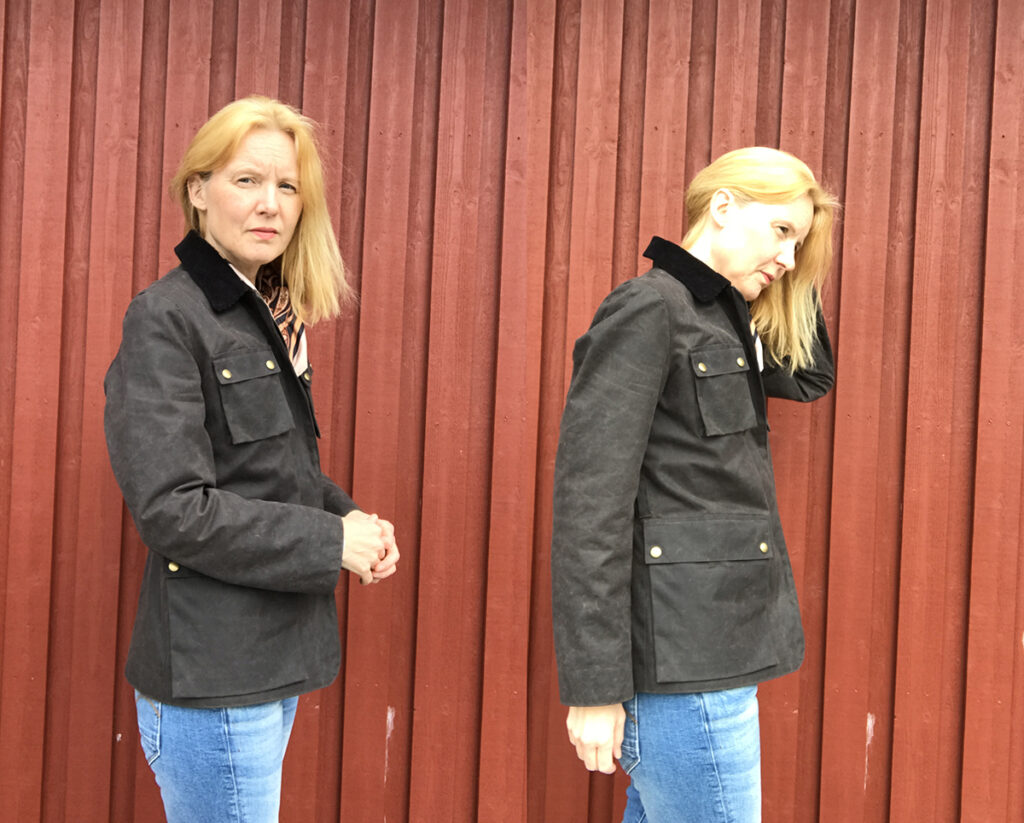 Cant help thinking of the Rick Owens quote "Every jacket I make has interior pockets big enough to store a book and a sandwich and a passport." I'm having that plus four more on this one.