Ive been working on my module for The great module seawalong for a while. The Kabuki tee from Paper Theory Patterns turned out great, the Burda skinny jeans from BurdaStyle 8/19 not so much. The fabric was too stiff and soft at the same time, very strange. I was ok with it, slightly worried that my module was too basic, dull and of course dark but fine anyway. As research for a blog post about it I came across Carol Tuttle and her Dressing Your Truth concept. Made the free analysis and must say, it totally derailed the whole project and my wardrobe with it. At first I wasn't too happy about the result. It felt lame and containing everything I usually try to avoid, but why did I feel like that? Then I thought it would be a fun experiment to examine my preferences a bit.
Came across an old envelope with inspirational pictures I've gathered for another capsule project. The images in the envelope was what got discarded in the process.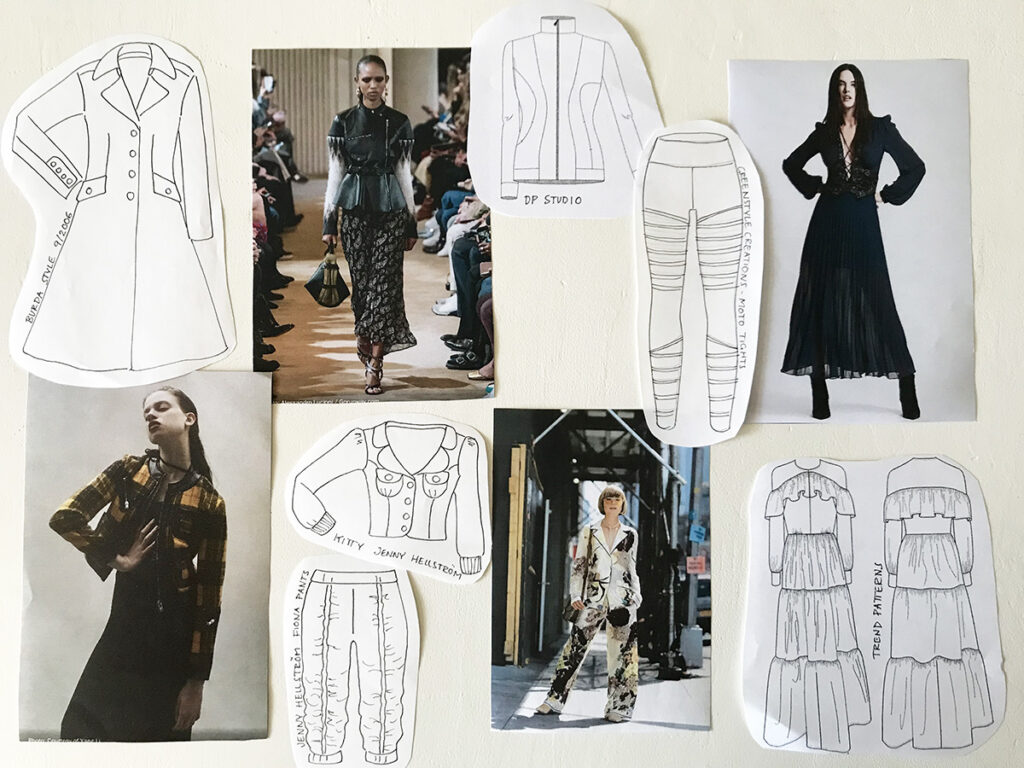 There it was, the muted colors and curved lines I was supposed to wear! Everything doesn't work but put together it looks fun and interesting. My finished capsule didn't. Then I decided to have a look into a favorite resource of mine, a scrap book of fashion pictures made in the 80s and 90s.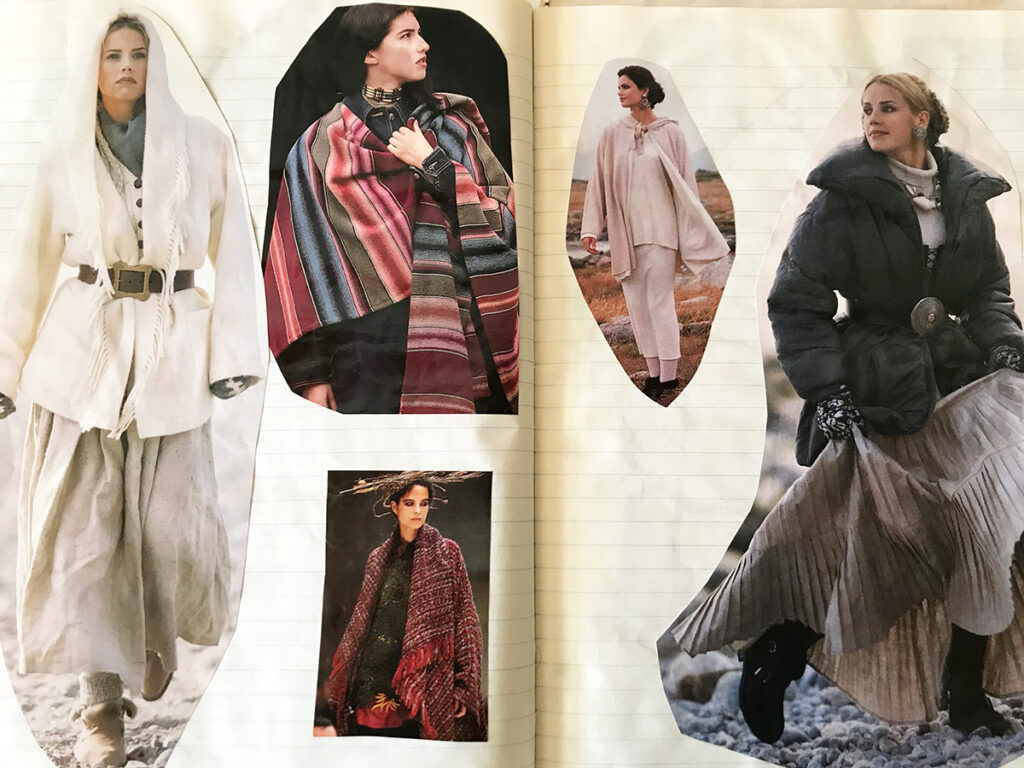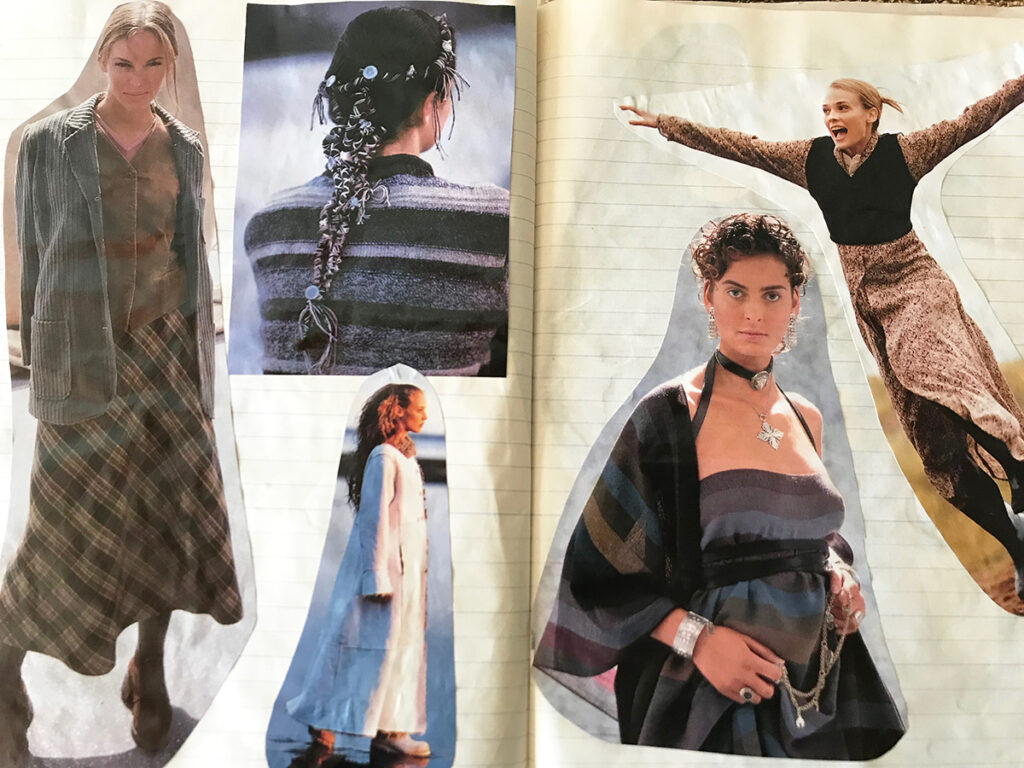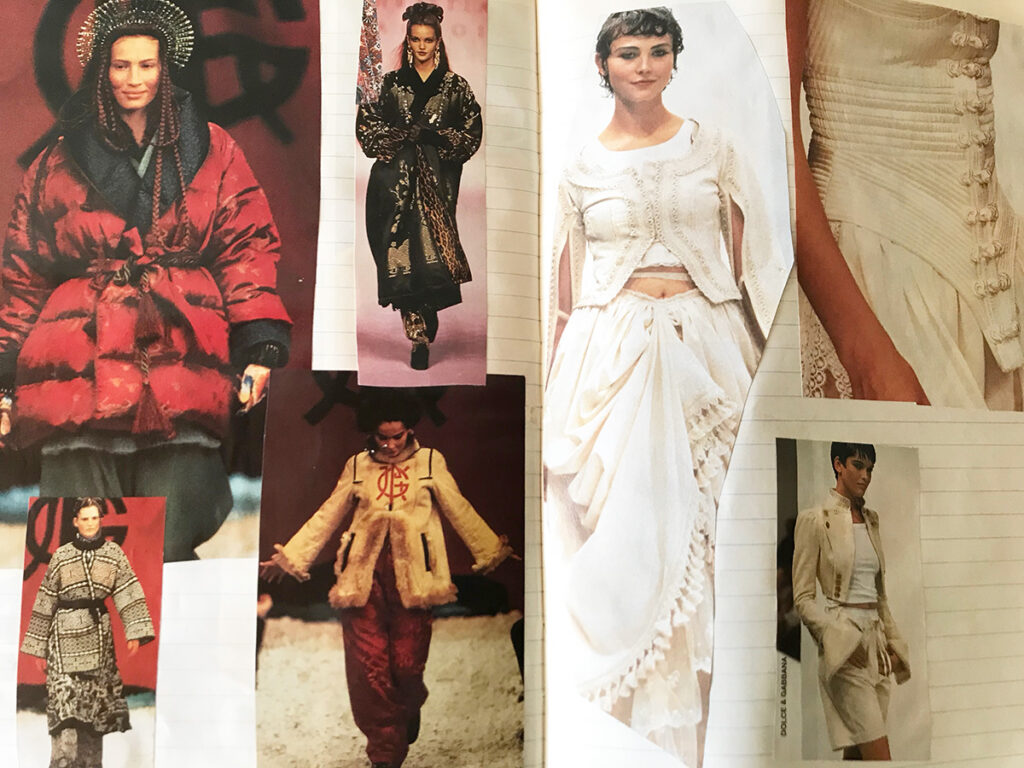 There it was again, over and over!
Im writing this in the process of building another module for the sewalong, with some new patterns and new fabrics from my stash. Also making a new print for fabric to accompany the new colors and lines. Its early to say how this will turn out and how it will proceed, but I will continue this research and get back later.