Say Hello to Tant Monokroms first ever sewing resource, a drafting instruction with printable (primitive) hand drawn pieces for classic Karate Gi trousers.
In my early twenties I copied the trousers from my Karate Gi for the first time. I wanted something fun to wear for yoga and had seen a similar pattern in a book. I made loads of these pants the years to come for myself, friends and family. Making them over and over made me realized that the pattern could easily be sized up or down just by adjusting length and circumference of the leg tube. Nowadays I have my geometrical crotch pieces in cardboard ready and can draft these from memory at any time.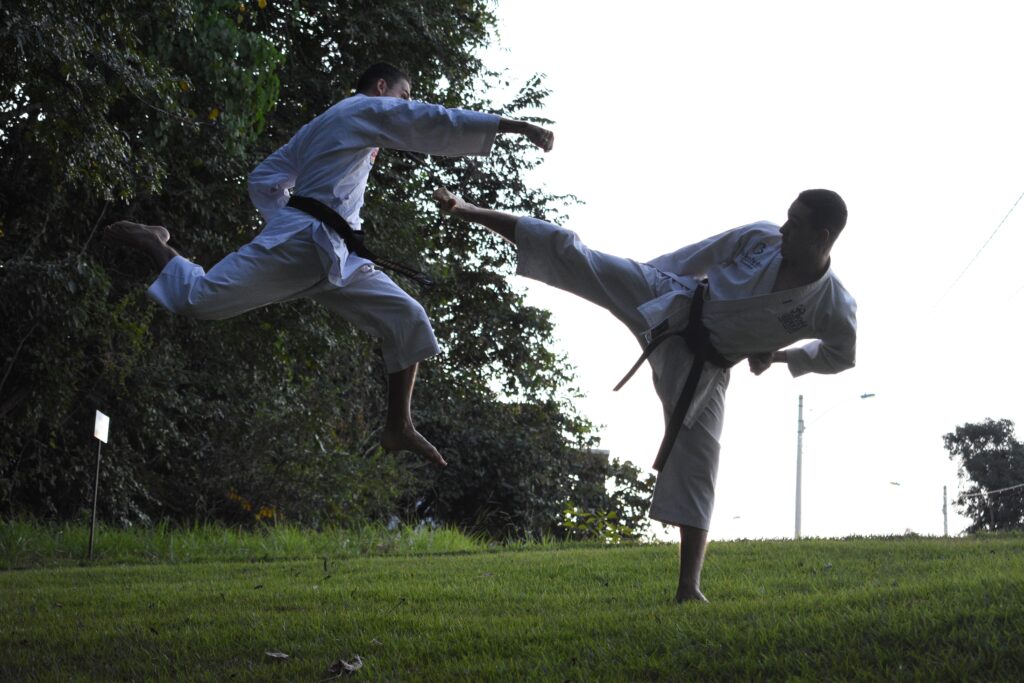 The Karate Gi is the sturdy uniform worn when practicing Karate and other martial arts. The original is made in tightly woven cotton canvas with reinforced seams to hold for intense training. The fabrics thickness and the loose fit makes it stand out from the body and prevents it from clinging and restricting the movements when sweating heavily. The origin of the uniform is fishermens working clothes from Japan, first used by Judo practitioners and later adopted by Karate. Must say that I never made a pair for wearing in the Dojo. For martial arts practice a real suit is long lasting, reliable and worth the investment.
With that said I hope you try this pattern with its unusual construction, perfect for movability training and can also be shortened to make cool fighter shorts. The pattern fits sewist of all skill levels and can be sewn as a minimal fabric waist garment.
Happy sewing!