At last I sewed the Martin Margiela dress pattern from Showstudio. I had a suspicion that it would be one of the designers oversized designs just looking at the pieces and wanted to see what kind of shape it had, so I made it in wall mending paper. A thick, felt like wall paper used to cover structured or damaged walls to avoid the plastering. It's a great material for test sewing things like bags and toys.
I thought about making a real dress in a drapey fabric and let the volume just collapse around the body but Im happy how it turned out… not that I'm going to wear it or something.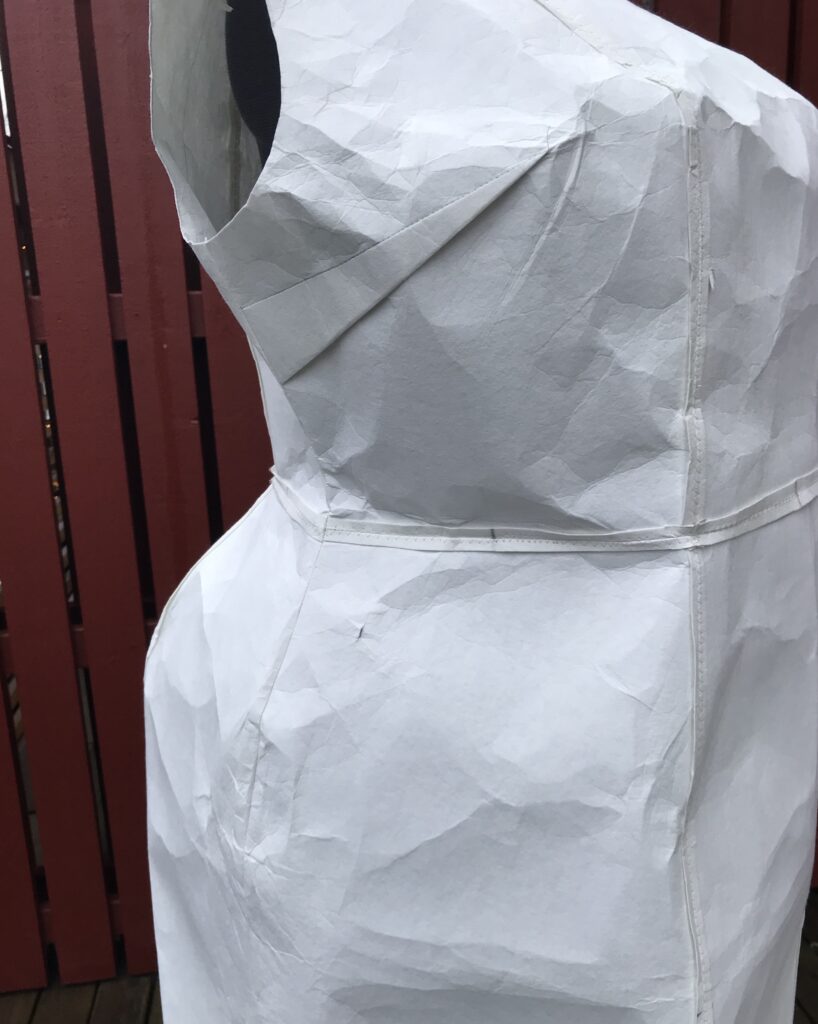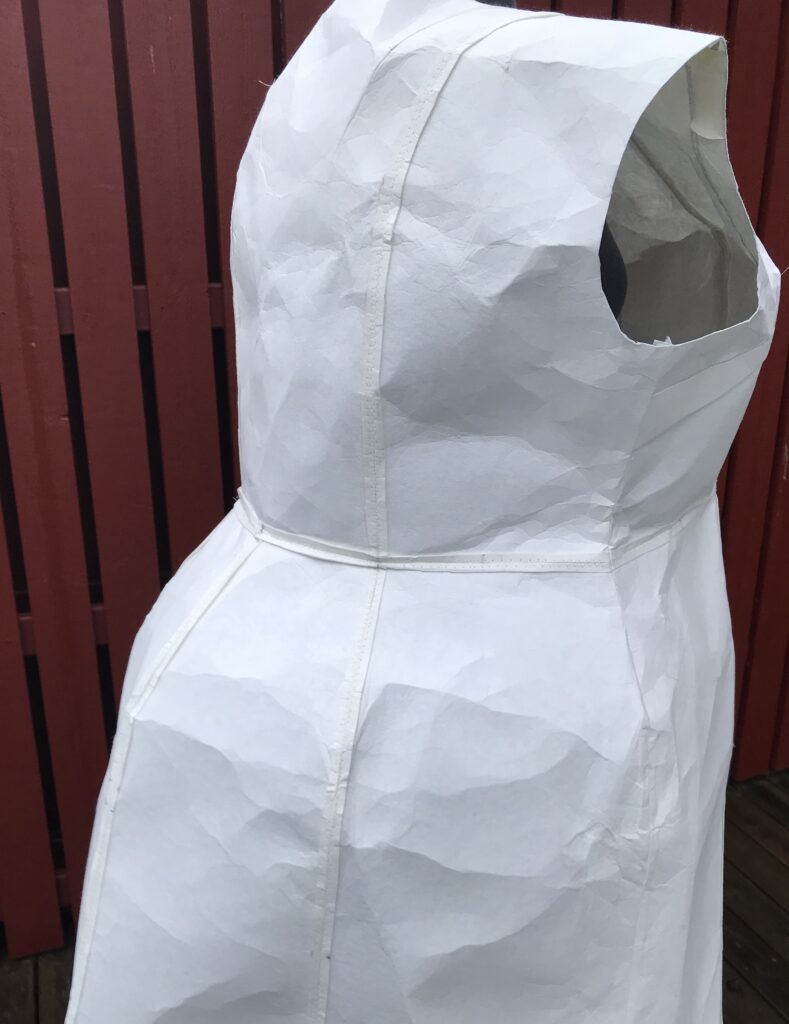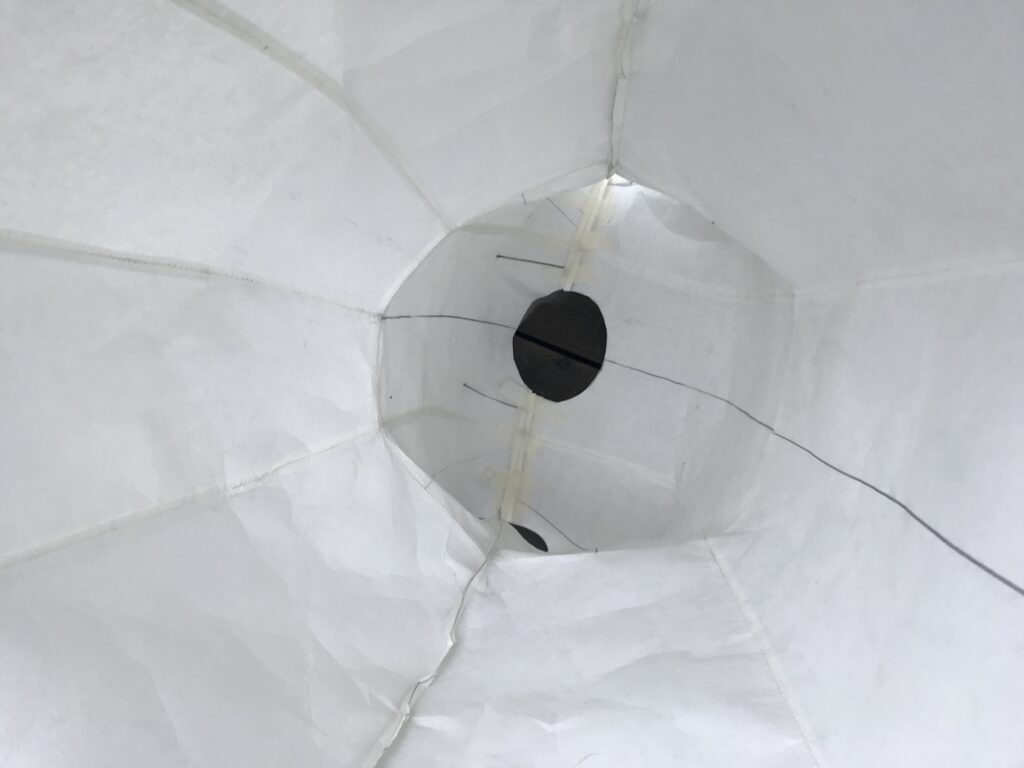 Thought about painting it with bright flowers or as a snowman, installing lights in it… that would require a head… maybe spots, Leigh Bowery kind of spots. In the end I just reflected over it and then left it. It was a fun make but I'm not going there again.