At last I sewed the Martin Margiela dress pattern from Showstudio. It has been lying rolled up among my fabric rolls forever.
The Belgian designer Martin Margiela has over the years kept a very low personal profile. He started his own brand in 1988 and is one of the most known and influential avantgarde designers. He is known for deconstruction and redesigning of already existing objects into garments and working with proportions. This pattern is an example of his playing with size and removing everything from a construction like hemming and lining.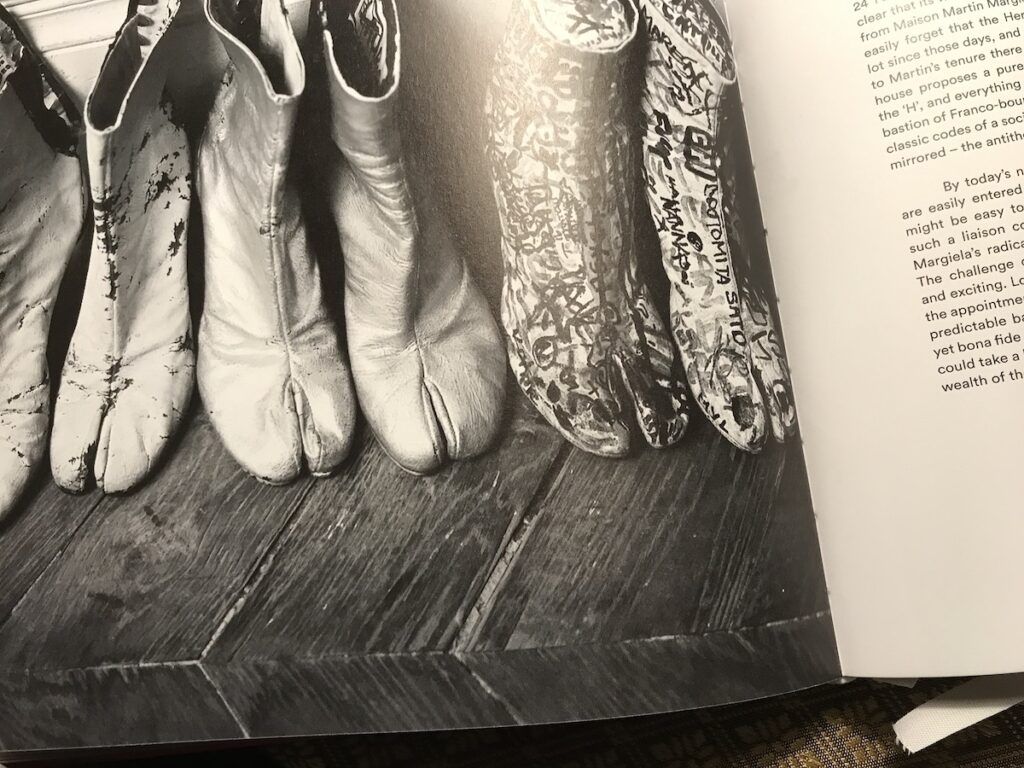 Pattern info: Photocopy with markings and no instruction. Forgot to take measurements, sorry!
Fabric used: Scrap pieces of wall mending paper. A thick, felt like wall paper used to cover structured or damaged walls to avoid the plastering. It's a great material for test sewing things like bags and toys.
Notions: Thread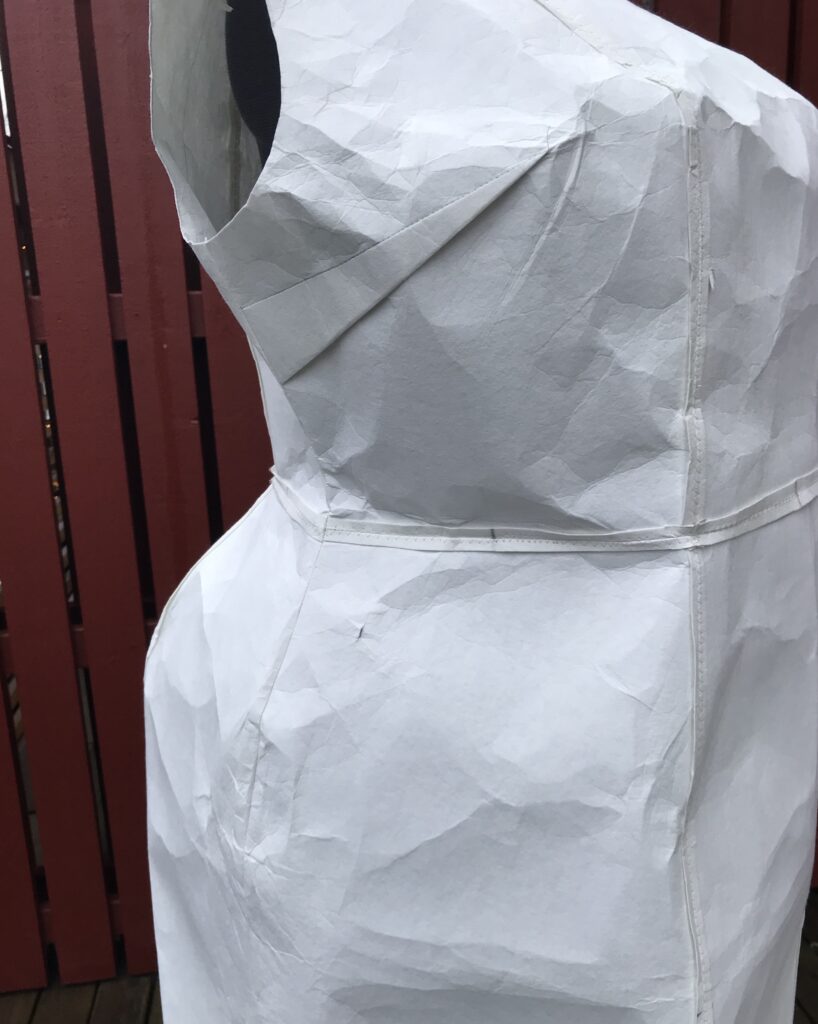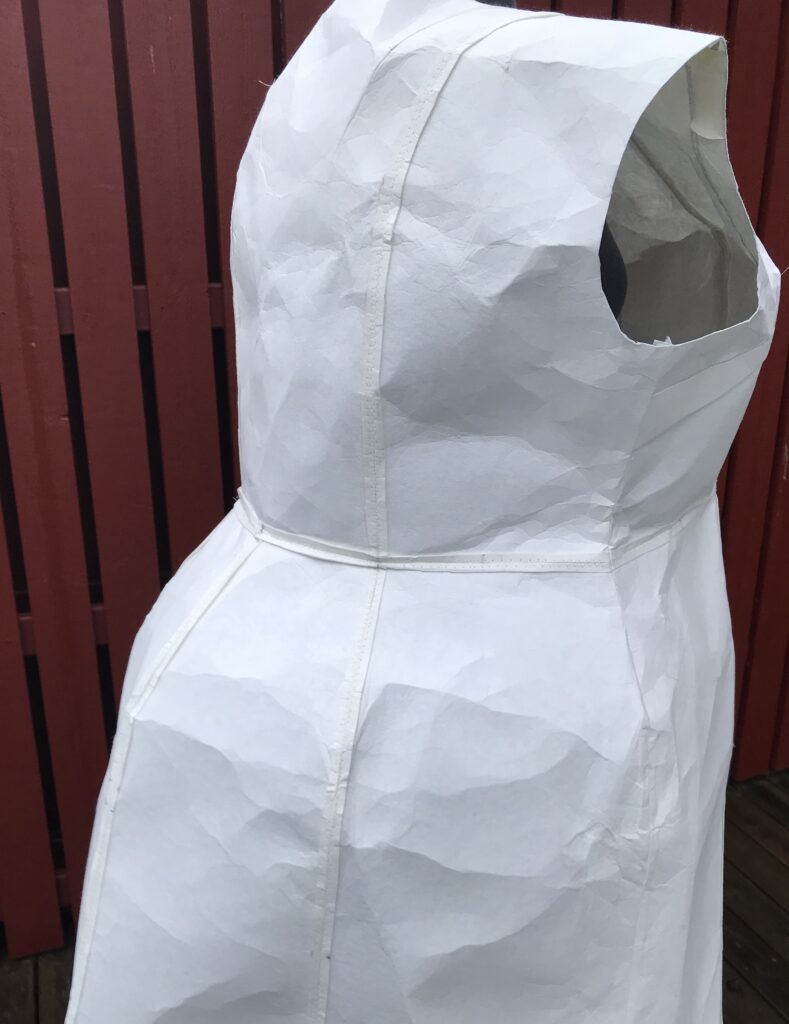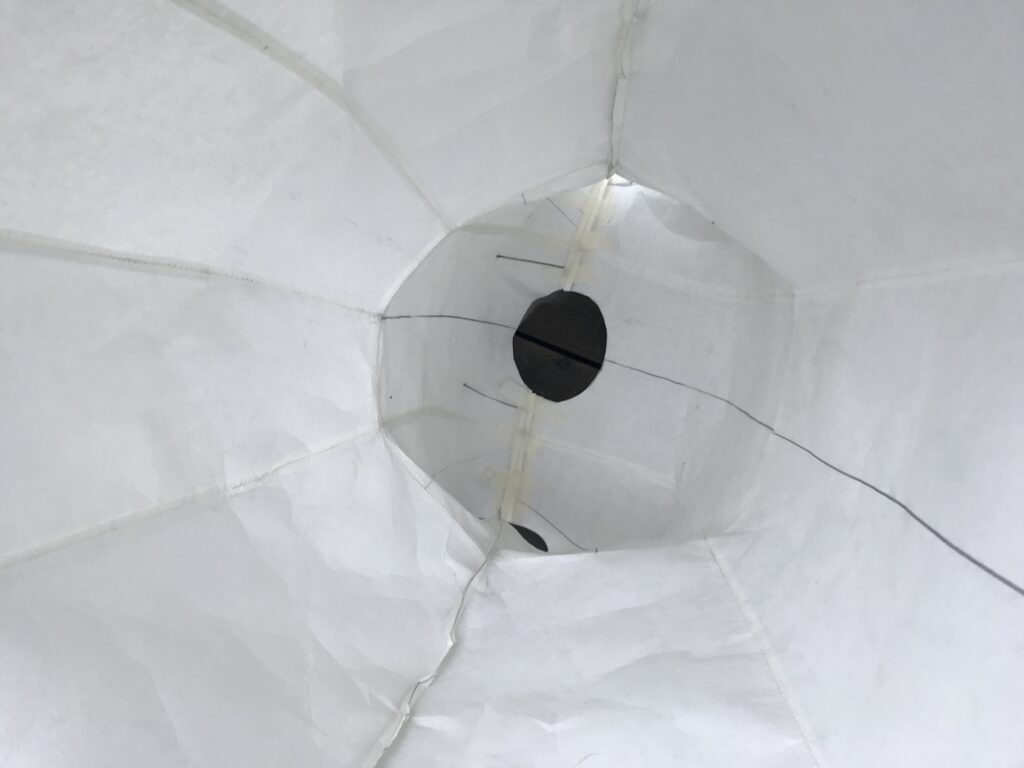 It's an easy pattern to assembly and sew. The wall mending paper was stiff to work with an I repeatedly knocked down flowerpots from the window behind my machine.
From the beginning I had a suspicion that it would be one of the designers oversized designs. As the name suggests, I probably could wear it over anything/everything in my wardrobe. If actually worn it has to have a closing at the neck, it's tight to get a head through as it is. It probably looks great in thin materials that you can fold or pull together in various ways or as a plus sized dress. In the last case it has to be measured first and probably altered.
Pros: It's simple to make and can be varied in material and styling. Fits most.
Cons: It's really big.